LG Optimus G2 launch event and release possibility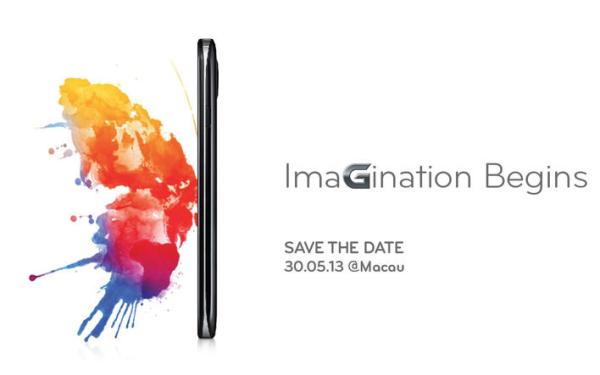 There is quite often smartphones that see numerous leaks in one form or another leading up to them being announced officially by the companies involved, and now there are some invites being sent out that could possibly be for the LG Optimus G2 launch event.
We have heard a lot about the handset in the last few weeks that has included possible images and benchmarks for the handset, and now the company has been sending out invites to see what is next in the Optimus G range of handsets for an event on May 30th.
The invitation that you can see on this page shows a slim line smartphone that has lots of colour escaping from the display, and the camera module poking out of the back of the device. There has been talk that the LG Optimus G2 will bring with it a new standard of IPS LCD technology that is promised to offer greater contrast ratios along with other qualities.
It is not guaranteed to be an event for the Optimus G2 though even though evidence of an imminent release for the device has been growing recently, and the company has recently provided us with the Optimus G Pro.
The device may only reach Asia to begin with before seeing a release in the US and Europe, but if the company wants to provide stiffer competition to the likes of Samsung it will need to get its flagship hardware to as many markets as quickly as possible.
Do you think we will see the LG Optimus G2 at the end of the month?
Source: TechRadar.