BlackBerry R10 video shows gesture-orientated interface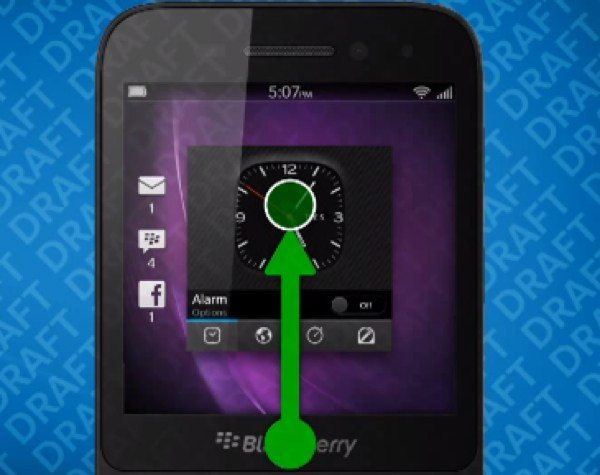 Although the BlackBerry R10 smartphone has not yet been officially announced we have a leaked video to show you today that shows the R10 and its gesture-orientated interface. The video appears to be one of the videos that BlackBerry would release when product launches and seems to have come to light on Twitter prematurely.
The BlackBerry R10 is another QWERTY handset running BlackBerry 10 and we've already seen rumored specs and an image purporting to be of the phone. The new video comes from @MujibAzizi and shows a gesture tutorial for the BB10 device.
The video is now on YouTube and gives a brief 30-second look at the R10 showing such things as how a swipe from the bottom upwards brings up the multitasking menu. The BlackBerry R10 has similarities with the recently released Q10 but is likely to be a more affordable phone. Leaked specs of the BlackBerry R10 include a 3.1-inch display with resolution of 720 x 720, 2GB of RAM, 8GB of internal storage, a 5-megapixel rear camera, front-facing camera and 2180 mAh non-removable battery.
It will run the BlackBerry 10.1 operating system and it looks as though it will come in black, white or red color options. Recent rumors suggest a Q3 release timeframe for this device so hopefully it won't be too much longer before we see it officially announced and can confirm specs, pricing and more.
You can see the 'BlackBerry R10 First Launch' video below our story and we're interested to know your thoughts on the R10. Send us your comments about this device using the box below. Does this upcoming smartphone appeal to you?