iPhone 6 or 5S wait stalls sales and security feature news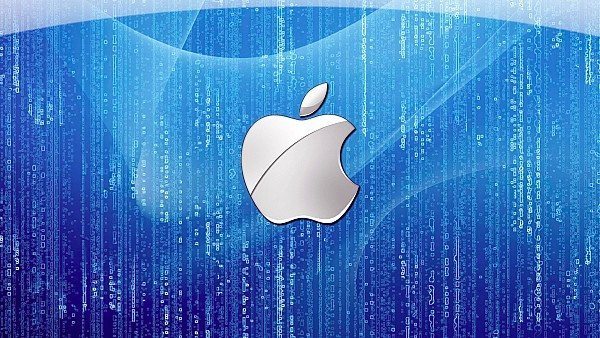 There is plenty of attention focused on the next iPhone at the moment that is likely to be called the iPhone 6 or iPhone 5S. It seems that production may not be too far away with many hoping for an introduction at Apple's WWDC in June followed by a release within a month or two afterwards. Now it seems that sales of the iPhone are stalling, maybe because of the upcoming iPhone 6 or 5S and we also have a snippet of news on a possible security feature.
There's a lot of disagreement at the moment over the title of the iPhone for 2013 with a recent inventory spot suggesting it may be the iPhone 6 rather than 5S, although we still feel an iPhone 5S is the most likely option. Whatever it's eventually called it will no doubt be another huge success for Apple even though a new Canalys report on the last quarter says that demand for the iPhone is now at the lowest level since the first iPhone was launched in 2007.
While the mobile market sees tablet devices as the fastest growing product there is still growing demand for smartphones but whereas Samsung's smartphone business rose by 64.3% year-on-year achieving 30% of the smartphone market, Apple's annual smartphone growth was only 6.7%. That may not sound great but it's important to remember that Apple still shipped 37 million iPhone units.
It is apparent though that the likes of Samsung and HTC are really bringing something new to the table with their latest devices such as the Galaxy S4 and HTC One and it seems that many people feel that the iPhone is becoming a little stale. Certainly if Apple could come up with something more groundbreaking for the next iPhone it may see its share rise but there has been widespread speculation that the next iPhone may only be an incremental refresh while a more major upgrade won't come until next year.
Canalys principal analyst Pete Cunningham sees the size of the iPhone display as the biggest stumbling block and says that Apple must take note of the current trend for high-end phones to have larger displays. There has been plenty of talk about the possibility of a bigger display on the next iPhone but of course nothing has been confirmed yet.
Of course some of the drop in growth for Apple iPhones at present could simply be because many consumers are waiting for the iPhone 5S/6 and are holding out on purchasing a currently available iPhone to see what the next has to offer. However, it does seem that Apple needs to really up the ante with the next iPhone in order to rejuvenate demand and satisfy not only current iPhone customers but also gain new ones.
In another piece of news you may have heard of recent rumors that a fingerprint sensor could be a new feature for the iPhone 6 or 5S. Again nothing has been confirmed about this but Paypal chief information security officer Michael Barrett added some backbone to the rumors when he recently spoke about the fingerprint security revolution that could replace the use of passwords and PINs to unlock devices.
Barrett spoke at Interop, Las Vegas and certainly implied that Apple's iPhone release for this year will have a built-in fingerprint reader and that this would mean the feature becoming available on more devices. Barrett said that a large technology company based in Cupertino (of course Apple is based in Cupertino, California) would be launching a phone this year with this new fingerprint security feature and putting two and two together that makes the next Apple iPhone. For now though, Apple is keeping quiet on this as you would expect.
We'll be following this with interest and wonder what you think of these latest developments. Do you think Apple needs to come up with something more than a minor refresh for the iPhone 6 or 5S? Would the addition of a built-in fingerprint sensor make the iPhone 5S/6 more appealing to you? Send your comments to let us know.
Sources: Know Your Mobile AND MacWorld