New Nexus 7 could see July release and same pricing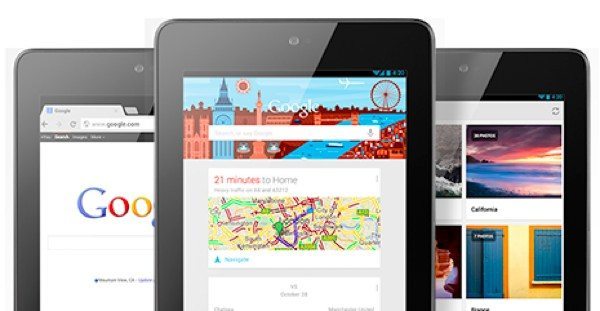 The new Nexus 7 tablet has been the subject of plenty of speculation. For some time it was anticipated that it might be announced at Google I/O taking place right now although more recent reports inferred that wouldn't happen. The keynote came and went yesterday with no news on the next Google Nexus 7 but a new report today mentions a July release and price news.
The second-generation Nexus 7 is much awaited by Android enthusiasts and we recently looked at the new Nexus 7 vs. iPad Mini 2 and speculation surrounding these two devices. We mentioned rumors that the upcoming Nexus 7 was likely to be priced at around $199 and that still looks likely and tallies with this latest.
Yesterday in a report on the next-generation Microsoft Surface tablets DigiTimes also had a few words to say about the new Nexus 7. It was stated that Google has a sales target of between 6 and 8 million units for the tablet during the second half of this year and that it would be released for sale in July.
As well as this we were also informed that the price would be the same as the original Nexus 7, which started at $199 and that it would feature a Qualcomm processor. The display was described as an LTPS TFT panel made by Japan Display with a resolution of 1920 x 1200 and this also seems to fit with previous rumors.
We cannot confirm this information yet as it does not come from Google but DigiTimes does often bring reliable information on upcoming devices, although sometimes misses the mark. We'll be looking for further developments on the new Nexus 7 tablet and would appreciate any comments from readers. Are you hoping to see a July release for the Nexus 7 second-generation tablet?