Samsung Galaxy S4 digital image stabilization video display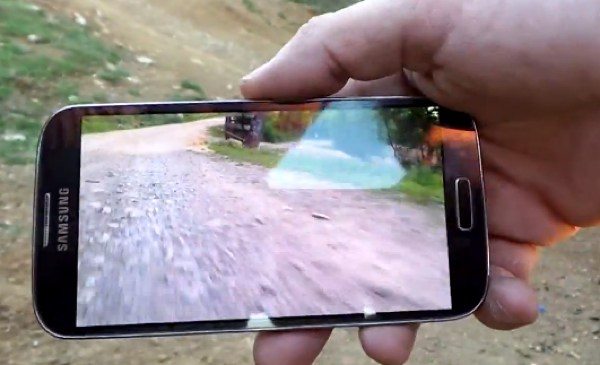 The Samsung Galaxy S4 is currently releasing across the world and is already proving another huge success for Samsung. We've previously looked at its camera capabilities and today as an added extra we have another video for your viewing pleasure, this time displaying Samsung Galaxy S4 digital image stabilization.
We've already given readers details of a video quality test between the HTC One and Samsung S4 in which the HTC One seemed to come up trumps. However the HTC One has built-in optical image stabilization, which the Samsung Galaxy S4 lacks although the Galaxy S4 does have digital image stabilization. Although Galaxy S4 video capture doesn't have the advanced stabilization systems of phones such as the HTC One and the Nokia Lumia 928 we still enjoyed watching this video as an interesting diversion.
The video shows the Galaxy S4's video functionality when SamsungMobilers decided to affix the phone to the front of their car. They then drove in extreme conditions through a narrow and bumpy lumber track usually used by tractors and strewn with rubble, like you do! It's an entertaining look at the Galaxy S4's video capabilities although we're not sure we needed 5-minute of the same kind of shoot.
Nevertheless we think that the video quality was actually not that bad at all for a device that lacks built-in optical image stabilization. Judge for yourself by taking a look at the video that you can see below this story. It goes without saying that we don't recommend you fix your own Galaxy S4 to the front of your vehicle to try this yourself.
If you're interested in other camera aspects of the Galaxy S4 then you could check out details of an in-depth camera study here. We'd be interested to know what you think of this display of the video stabilization ability of the Galaxy S4 so feel free to send us your comments.