Motorola X phone existence, what can we expect from it?
You'd be forgiven for thinking that most of the top-end phones of 2013 have already broken cover. The Samsung Galaxy S4, HTC One, Sony Xperia Z and Blackberry Z10 are all out in the open. Nokia and LG have yet to reveal their flagship handsets, true – but considering the rash of mid-rangers LG unveiled at this year's Mobile World Congress, and Nokia's tentative Lumia 925 (an incremental upgrade over the previous Lumia 920 flagship), we think it unlikely that either of the two are going to break cover and release something dramatic. And Apple released their iPhone 5 only last September, so we're not expecting an iPhone 5S or iPhone 6 until late autumn, at the very earliest.
No, the top-end marketplace looks to be sorted for this year, barring a shake-up courtesy of the Sony Honami or the Samsung Galaxy Note 3, secondary flagships which are set to make their appearances later on in the year. But there could be a surprise late entry for the competition of best device of 2013, courtesy of the long-overlooked Motorola!
The past few years have been unusual for Motorola Mobility. They went the path of Blackberry, reigning as a top-tier manufacturer towards the end of the 2000s, only to fall into financial turmoil when the smartphone market began to expand. They were bought by Google in 2011, a deal that was closed for good on May 22nd 2012 to the tune of $12 billion. As a subsidiary of Google, we haven't seen much action from Motorola. But according to industry insiders, Motorola had a roadmap of products, which they were committed to working on – and now that they have completed their roadmap, Google are free to use their acquisition however they like!
And how is that? Well, rumours have been floating around for several months now about the existence of the 'Motorola X Phone', a top-end handset that may be the new Nexus handset (Nexus devices, if you're unaware, are manufactured closely in partnership with Google, and use basic stock Android software instead of the usual overlays). Though many pundits also predict that LG are going to make a return for the next Nexus, heralding an LG Nexus 5, the fact remains that Motorola are definitely working on a handset.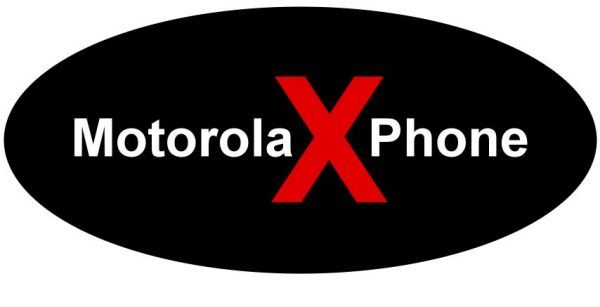 According to best insider projections, the Motorola X phone will be equipped with 4.7-inch screen – a suggestion prompted by a discussion with Motorola design chief Jim Wicks, who spoke out against the trend towards super-sized 'phablets' when it comes to smartphones. Specifically, he said of Motorola's design philosophy: "better is better, rather than bigger is better", and Motorola's handsets will be "… just about right" in terms of size. In terms of internal specifications, we're less confident with projecting – but we're likely to see a 1.7+ GHz quad-core processor at the very least. Hopefully, Qualcomm's upcoming Snapdragon 800 chipset will make an appearance, for a significant boost in power. And making the 4.7-inch screen a full HD offering would result in some truly superb pixel density, which would certainly be appreciated.
In terms of software, the Motorola X phone could be equipped with stock Android; if so, it's most likely going to be the Nexus handset of 2013. If not, then we could expect to see a refreshed suite of Motorola-engineered apps, to bring the handset more in line with the proprietary selection of tertiary features that Samsung phones are loaded down with. (Or maybe not – Samsung have faced some criticism for their memory-intensive suite of "S-Apps" lately. Motorola may opt for a more stripped-down user experience specifically to counteract this perception.)
It remains to be seen exactly when Motorola will announce or release the so-called X phone. Though there have been several encouraging benchmark leaks over the last few months, the disparate Motorola phones bearing the X moniker have had radically different specifications, ranging from low-end to upper-mid-range handsets. Some pundits predict that the Motorola X may be customizable, as a consequence – but the idea of swapping out components, and designing your phone from the ground up like a sports car, seems like an outlandish idea to us. We think it more likely that either these early benchmarks are done with incomplete handsets, or Motorola are launching 'X Phone' as a brand, rather than a stand-alone handset. This means we could potentially see low, mid and top-end Motorola X phones before the end is out!
Only one thing is for sure at this juncture; Motorola have excited the marketplace in a way they haven't been able to for years. Time will tell whether they can sustain this excitement, and carry it through when they actually release their product/s. Make sure to keep both eyes peeled for any further Motorola news!
Is the Motorola X phone a reality, and if so, what can we expect from it?
Joel Graham — writes on behalf of Mobile Madhouse, an online UK based mobile phone accessory emporium.