Google teases Key Lime Pie without launch details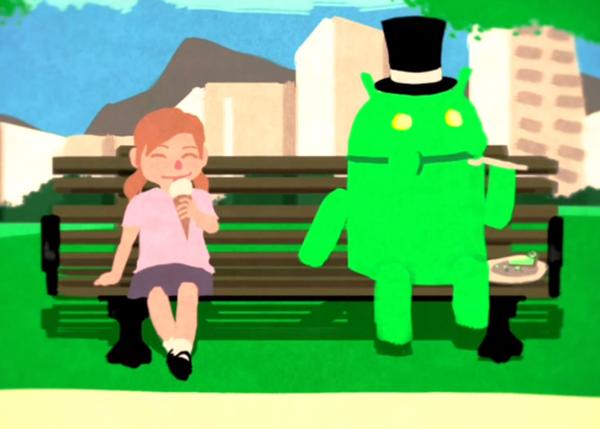 The dust has settled on the Google I/O event and while there were a number of new services and upgrades to existing ones announced the company didn't take the wraps off any new version of its mobile operating system. The company did drop some hints of what will be coming in the next few months though as Google teased Android Key Lime Pie without giving any launch details.
While there have long been rumours that the next version of the Android operating system would be Key Lime Pie, more recently there has been talk of just another minor upgrade in the form another version of Jelly Bean.
Although during the Reto Meier "Android Protips 3: Making Apps Work Like Magic" session at the event last week the company did a nice little tease of the upcoming firmware. The session included techniques for developers to build great Android applications, and at around the 25 minute mark the image that you can see on this page appeared.
You can see the Android bugdroid sitting on a bench wearing a magicians hat enjoying a piece of key lime pie, and it didn't end there as later the company showed a game with mentions of Key Lime Pie along with Google Chrome and Android Jelly Bean.
As we have reported previously it is being suggested that Android 4.3 will be launched along with a white Nexus 4 on June 10th, and the minor upgrade to the Jelly Bean firmware will include support for Bluetooth Low Energy.
Source: Reddit via Android Authority.