LG Optimus G Pro China, Asia launch date via invitation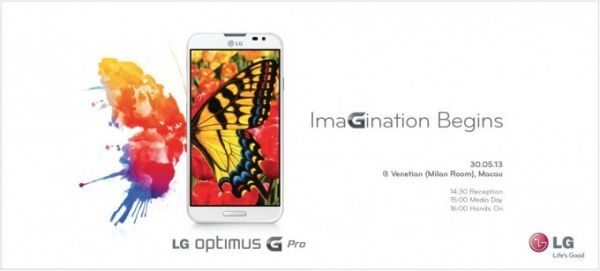 New 'ImaGination Begins' event invitations are being sent out with the LG Optimus G Pro on the front, the event will kick off on May 30th in Macau, China. This suggests that the G Pro will be release in China and other parts of Asia in the coming weeks.
Details are limited but what we do know is that the LG Optimus G Pro is already selling in Japan, South Korea. AT&T is also selling the Optimus G Pro on contract for $199.99 and outright for $549.99.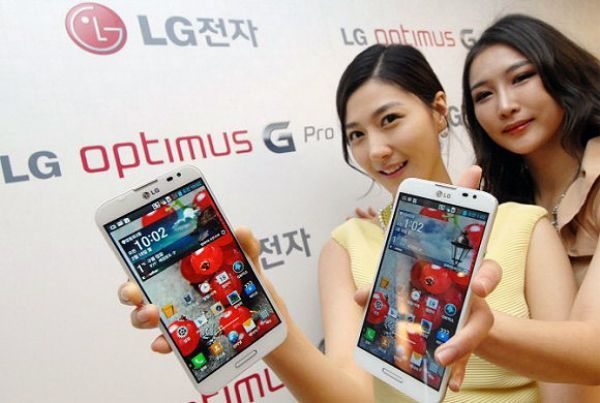 This model in China could come with either a 5-inch or 5.5-inch display, we will have to wait and see. We believe that this LG event may just mention the LG Optimus GK as well; we will be keeping a close eye on this for you and will keep you updated.
Back in April we published an article pitting the LG Optimus G Pro against the HTC One, see the specs and versus right here.
Above we mentioned the LG Optimus GK could be announced as well at the event, this model has similar specs to the G Pro. The GK model comes with a 5-inch full HD display with a resolution of 1920 x 1080 pixels, 2GB of RAM, 1.7GHz quad core Qualcomm Snapdragon 600 processor, pixel density of 440ppi, it also has 16GB of built in storage and a 3,100 mAh battery. It also has a 13-megapixel rear camera and a front-facing 2-megapixel camera.
This is why we are wondering if the GK will be mentioned as well, because at the moment this is set for the Korean market, it would make sense to release this in China as well.
Just wish to say a big thank you to Android Central for the LG event news.