Galaxy S4 promised more colours as sales milestone passed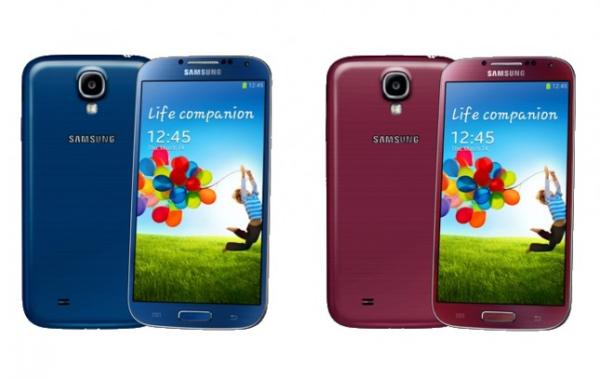 Quite often when new smartphones are released that are not made by Nokia consumers only get the choice of a couple of different colour options, but now the Samsung Galaxy S4 has been promised more colours in the coming months as a sales milestone is passed.
When the Galaxy S4 was released those looking to purchase the device only had the choice of two colours, but now the company has promised four new colour options will become available in the next few months.
In addition to the White Mist and Black Forest that are already available the company will add Blue Arctic and Red Aurora, which will then be followed at a later date by Brown Autumn and Purple Mirage. So far no exact dates have been given for these colour options to become available and the company has also stated that the Galaxy S4 will be expanding to another 45 countries during the coming months pushing the total up to 155.
Last week we heard that co-CEO Shin Jong-kyun was expecting sales of the new smartphone would pass the ten million mark, and now the company has confirmed that this has been achieved in less than a month.
The company went onto thank those that have already chosen to purchase the smartphone, although some of them may have been hit by the various issues that are affecting some versions of the handset.
When you consider how many units have been sold though the percentage of users complaining of problems is relatively small, and hopefully these problems will be quickly sorted by the company.
Will you wait for one of the new colours before getting the Galaxy S4?
Source: Samsung.