Samsung Galaxy S5 gets the waterproof treatment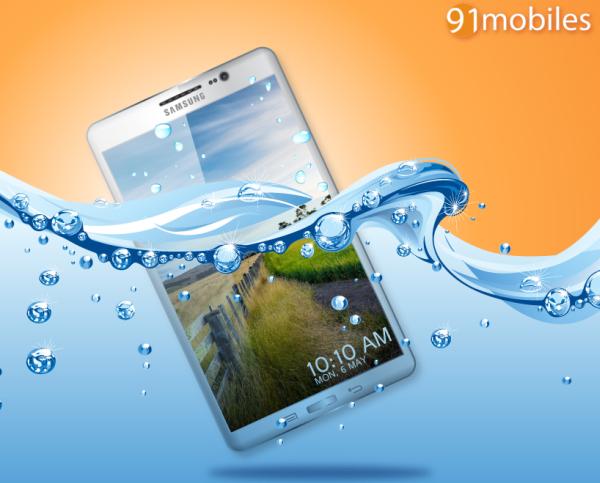 Samsung may have only just released the Galaxy S4 to the world but many are already turning their attention to what the company may provide next time around. As we all know smartphone technology is progressing at a rapid rate, and now a possible Samsung Galaxy S5 design is given the waterproof treatment.
We have already looked at how Samsung could provide some innovative ideas next year, and some other rumours have hinted that the company could be working on some sort of finger print detection system for security purposes, and now a concept idea has the device down with the same waterproofing that is already on the likes of the Sony Xperia Z.
This stylish looking design features a 5.2-inch Full HD display powered by the Samsung Octa core processor clocked at 2GHz. This is coupled with a massive 4GB of RAM and would be running the yet to be announced Android 5.0 Key Lime Pie operating system with internal storage pushed up to 128GB, which will be based on the company recently revealing it has developed this for mobile devices.
Camera wise there is a 16-megapixel unit on the rear while around the front is a 5-megapixel shooter that is equipped with a whole host of Smart Eye Tracking technology and control gestures. The smartphone idea has a 3,200 mAh battery unit with the device being both dust and waterproof to protect it from whatever life can through at it.
The design also features a metallic form factor that a lot of consumers hope that Samsung eventually starts to provide on its flagship devices, as the materials currently used come under a lot of criticism especially since the launch of the HTC One.
Source: 91Mobiles.com via Concept Phones.