Google Nexus 7 2nd gen AUO high-res LTPS display claim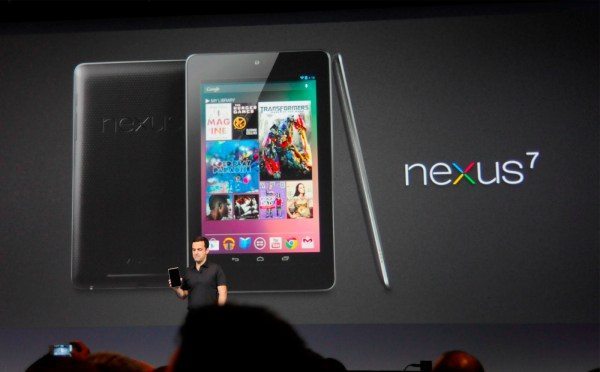 The upcoming new Nexus 7 second-generation tablet has a lot of people interested right now and its main contender is likely to be the Apple iPad Mini 2. We've already heard a lot of rumors and leaks about the Nexus 7 and further news today regards a claim of the AUO display panels to be used in the device.
Recently we looked at speculation of the new Nexus 7 vs. iPad Mini 2 and also yesterday discussed rumors that parts for the Nexus 7 were already being shipped. Previous leaks have often mentioned the second-generation Nexus 7 tablet as having a 7-inch LTPS display with speculated resolution of 1920 x 1200 and that has now been backed up further.
A report states news from supply sources saying that the new Nexus 7 being made by Google and Asus will have display panels mostly supplied by AU Optronics and goes on further to say that these parts are already in production. We're informed that the Nexus 7 will have an LTPS (low-temperature poly-silicon) display with resolution of 1920 x 1200, reinforcing those earlier leaks.
Additionally we hear that the first assemblies will be heading to warehouses and that by the end of May more than one million units should have been shipped. This also strengthens the news yesterday about parts already being shipped. Commercially the tablet should be available for a summer release, again with a mention of July that we've heard before for a possible launch of the device.
Assemblers are said to have received orders for 8 million units of the new Nexus 7 or Nexus 7 2 as it's also being referred as so Google and Asus are obviously preparing for another big success, which it will no doubt achieve if pricing is kept reasonable. Asus shipped 6.3 million tablets in 2012 and expects to ship around 12 million tablets in 2013, almost double the production of last year.
We're interested to hear if you are waiting for an official announcement on the new Nexus 7 tablet from Google and Asus? Send us your comments to let us know what inclusions you are most hoping to see on the Nexus 7 second-generation.
Source: DigiTimes