Low cost iPad mini 2 with multiple models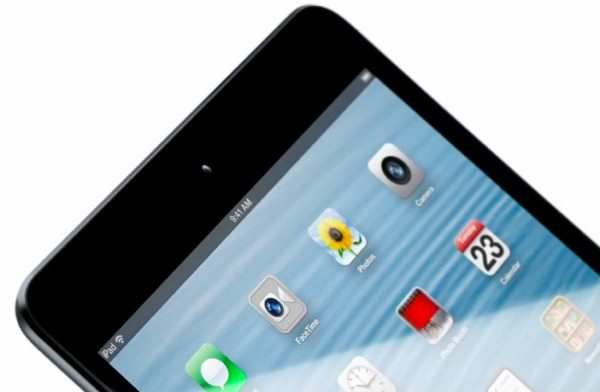 The Apple iPad mini has been extremely popular, and recently we've posted many articles about the upcoming iPad mini 2. Previously we also mentioned rumors of a cheaper iPad mini, and now this seems to be gaining credence as an analyst has now discussed it and also mentioned that it will be available by the time of the busy holiday season. We hardly think that Apple could call it the "cheap iPad mini" so to us it would make more sense for them to simply release two iPad mini 2 models, one at a low cost and one with higher specs.
Earlier this month we mentioned rumors of two iPad mini models being prepared for early in 2014, and now we've heard more about an iPad mini that is apparently NOT the iPad mini 2 with Retina display. Yesterday we also spoke about the release uncertainty of the iPad mini 2 and iPad 5, although we had no more information at that time of a new budget iPad mini.
Now a new report speaks of both the iPad mini 2 and the cheap iPad mini, and along with reiterating recent speculation that the iPad mini 2 with Retina display will probably release later this year, it also discusses claims of a cheaper iPad that will also be launched later this year. Citigroup analyst Glen Yeung says that Apple is trying to retain its market share, as far cheaper Android tablets have made so much headway in the market.
Yeung is of the opinion that this budget iPad mini will have a "cheaper mechanical design" and gives a price estimation of between $200 and $250. The currently available iPad mini is priced at $329 from Apple, so we'd hope that a cheaper iPad mini would be at the lower end of Yeung's estimation. Maybe by releasing a new less expensive iPad mini in time for the holiday season Apple thinks it can expand its potential customer base.
The big question here is, "what will Apple call a cheaper iPad mini?" As we said at the beginning of this article, Apple could hardly call it the "cheap iPad mini" or iPad mini cheap" without it being associated with being low quality. Therefore it would be more logical to just release two different versions of the iPad mini 2. Perhaps these could be the "iPad mini 2 Standard" and "iPad mini 2 Premium" editions or simply the "iPad mini 2" and "iPad mini 2 Retina." That way Apple could offer the best of both worlds while maintaining an air of quality.
We have previously told how Apple CEO Tim cook said that there will not be any more hardware until later this year and currently it's thought that the next iPads, including the iPad 5, will be introduced in September. Are you waiting for the next in the line of iPad minis? Are you hoping to see a cheaper iPad mini, and if so do you agree that this should still be dubbed the iPad mini 2? Perhaps you have other name suggestions? Why not let us have your comments on this.
Source: IBTimes