iPad 5 case video reportedly hints at design for new slate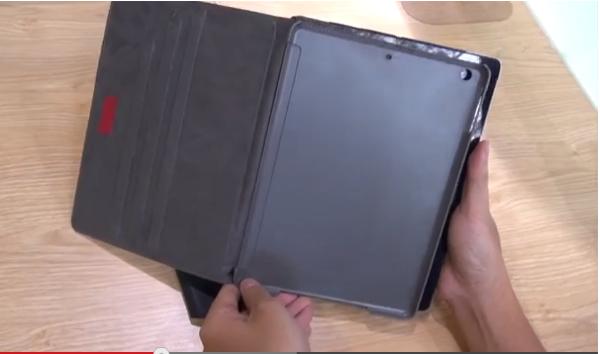 There is no doubt at sometime this year Apple will be releasing at least one new version of the iPad, and as usual there are numerous rumours suggesting what the device will be like, and now some supposed iPad 5 cases are hinting at the design for the new slate.
It seems that the uncertainty of a release date for the next flagship version of the Apple iPad is seeing sales for the hardware already available declining, which is understandable after what happened last year.
Now a hands on video has appeared that is showing some cases that are supposedly for the iPad 5, and when put up against a current model it is showing the new model should be narrower thanks to thinner bezels.
It also seems if these cases are the real deal that the next version of the full sized iPad will be slightly shorter as well. The video that can be seen below has been put up by Vietnamese language site Tinhte.vn, and if accurate falls in with previous rumours that were claiming the iPad 5 would have thinner bezels borrowing the design from the iPad mini.
The site has been accurate with leaks about Apple products in the past and more recently managed to get hold of an iPad 3 before it became available. This case is showing the iPad 5 would have the microphone placed in the centre of the device and as we heard previously the new model would be around 25% lighter and 15% thinner than the iPad 4, with the new model not expected to be released until the autumn.
Source: AppleInsider.