HTC One Google experience may come to all users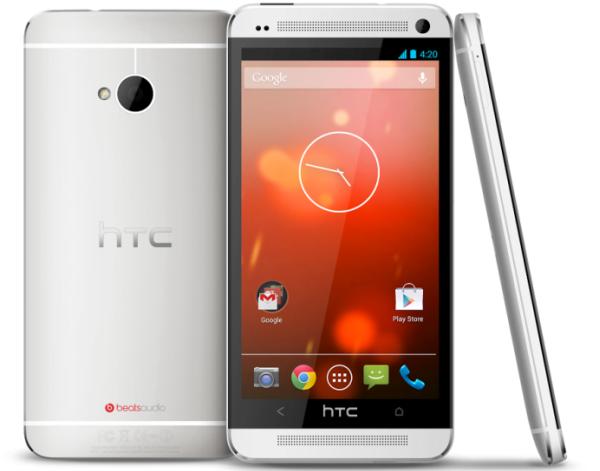 After days of rumours and denials the world was finally introduced to the HTC Google Edition yesterday, and the news may have been a little frustrating to those that had already splashed the cash to purchase the standard version of the device. Now there is a chance that the HTC One Google experience may be coming to all users of the handset.
The guys over at The Verge got to spend some time with the handset and also managed to get some nice information in that HTC are currently looking at the "best way" to offer something for those that already own the HTC One.
Users that may want to have access to the stock Android software may be provided with an AOSP ROM, but for the time being the company isn't going into more specific details. On having a quick play with the device it was found the capacitive buttons will remain the same which mean the black menu bar is still present in some applications.
Entering Google Now needs the user to press the home button for a while and a quick tap will make the Android multitasking bar appear. This news that current owners of the HTC One possibly getting access to the stock Android experience thanks to an official ROM will go down well with a lot of users.
It is not known if this will happen in every region or just in the US where the HTC Google Edition will be available from June 26th, and just like the Galaxy S4 Nexus edition to begin with at least will only be available in the US.
Do you like the idea of a stock Android experience on your HTC One?