Nokia EOS claimed hands-on look with images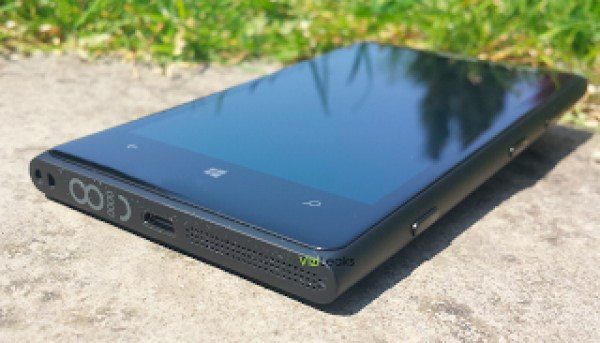 We've been hearing plenty of news about the flagship Nokia EOS smartphone that many people are eagerly anticipating. We've already seen leaked images purporting to be of the device as well as rumored specs, and now we have details for you of a claimed hands-on look at the Nokia EOS, including some new images.
Previously we have told readers about rumors regarding the camera of the device and a rumored July release, and only yesterday we showed a leaked image alleging to be of the Nokia EOS. This latest leak is a hands-on mini review that gives us a good look at the handset, although it's not possible to tell whether it has polycarbonate or metal casing.
The Lumia presence is evident along with the camera/shutter key, volume rocker and power/lock key to the right and the claimed images show that even though it is a sunny day the display is clear to read, suggesting a ClearBlack-treated screen. This early preview doesn't give too much away but the source of the images does say that the EOS is pretty hefty but has a nice solid feel.
It's also possible to see a microSD slot on the top of the device as well as a 3.5mm audio jack and on the bottom there's a microUSB port, lanyard u-port and loudspeaker grille. It was not possible for the reviewer to check the mega-pixel count of the camera but the camera does have xenon flash, an LED light and Carl Zeiss lens. It doesn't look likely that the Nokia EOS will have wireless charging built in though, as two metal contacts are in place on the back in order to connect a wireless charging cover.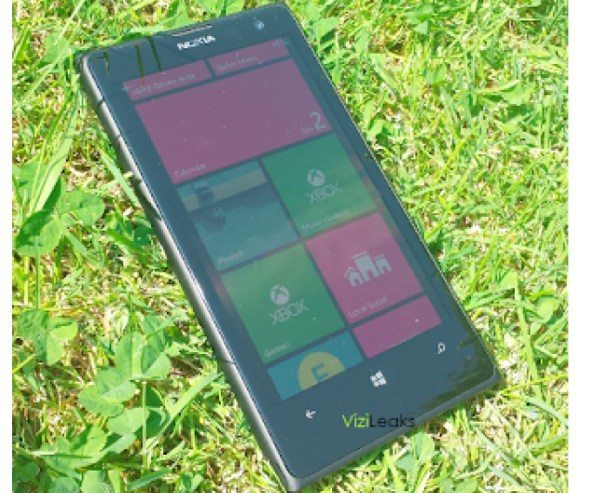 Rumored specs of the EOS are an OLED display with resolution of 1280 x 768 and 32GB of internal storage, and it's also said to have the impressive 41-megapixel camera that was so popular on the 808 PureView. It will run Windows Phone 8, and there should be a camera control app that will be appreciated by those who regularly enjoy using their smartphones for photography.
Of course we cannot verify that these images and hands-on claim are the real deal, but it certainly looks possible that this is the much-anticipated Nokia EOS in action. The same source also hints at a leak of images taken with the camera of the EOS soon, so do check back with us for more. You may also be interested in our recent look at a concept Lumia 945 that is based on the Nokia EOS.
What are your thoughts on the Nokia EOS phone and these new leaked images and claimed hands-on experience? Would you be happy if these photos showed the real deal? Send us your comments about the Nokia EOS.
Source: Vizileaks