iPhone 6 dilemma as evidence mounts for larger display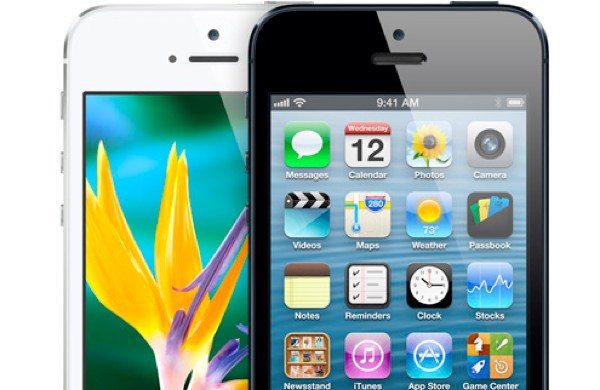 The iPhone 6 may be some time away yet, but that doesn't stop the usual amount of speculation and leaks about the device. Many are interested to find out about what the iPhone 6 might offer, and plenty of possibilities have been mentioned so far. We have heard growing rumors of an iPhone with a larger display to compete with the likes of the Samsung Galaxy Note line, and now it seems evidence is mounting that the iPhone 6 may indeed feature a bigger screen. This could cause a dilemma for those who prefer a smaller display on a smaller phone.
There have been rumors for some time now about an iPhone with a larger display, as the current trend in smartphone desire seems to be an increasing demand for bigger and better displays. Back in March we discussed the possibility of a Sharp IGZO Retina HD+ 5-inch display for the iPhone 6 and the idea that there might be two iPhone 6 models, one of them with a larger display.
Following this, in April we informed readers about Jefferies analyst Peter Misek who mentioned a June 2014 release for the iPhone 6 and said it would have a larger display. However, Misek did not go into further detail about what the size of the display was likely to be. In May we then told how another analyst, Peter Cunningham of Canalys, said that the size of the iPhone display is the biggest stumbling block and stressed that Apple needs to keep up with the growing demand for phones with larger displays.
Now the evidence for a bigger screen on the iPhone 6 is growing further, as news from Cnet cites a report from analyst Glen Yeung of Citi Research. Yeung said in a research note to investors that Citi expected the iPhone 6 to release in the first quarter next year. Yeung added to this by mentioning 4.8-inches as the likely size of the screen.
This would obviously be a sizeable step up if it comes to fruition, as the iPhone 4S sports a 3.5-inch display while the iPhone 5 increased in display size to 4-inches. However, Samsung's Galaxy S4, the latest flagship from the company, has a 5-inch display. It would certainly seem to make sense then, if Apple is indeed planning an iPhone with a larger display. The same analyst also spoke about a possible October timeframe for the iPhone 5S release this year as we reported earlier.
We have had many comments from readers discussing the size of the iPhone display, and many would like to see a larger screen. One comment for example said asked for an iPhone 5S with a 4.5-inch display but also added, "That's enough to kick competitors' butts while working on an iPhone 6 for next summer with 5" screen and a little larger chassis." Another reader also felt that size matters adding, "if they [Apple] don't go with the flow, they will lose market share quickly against Samsung and Android that's for sure." Not everybody agrees though as this reader summed up by saying, "I like to have a phone that I could hold comfortably and safely in one hand. For me, the size is least important."
It does look increasingly likely though, that by the time we get to the iPhone 6 the screen will have increased in size. As this won't please everybody perhaps Apple should produce two models as we mentioned previously. That way everybody's needs, when it comes to the display size of the iPhone 6, would be met.
We'd really be interested to hear from readers about this. Would you be pleased if Apple continued to increase the display size of the next few iPhones to hit the market? Maybe you would rather Apple left the iPhone screen size just as it is? What would you choose as your ideal display size for the iPhone 6? Let us know with your comments.