New iPhone 6, 5S dual release for domination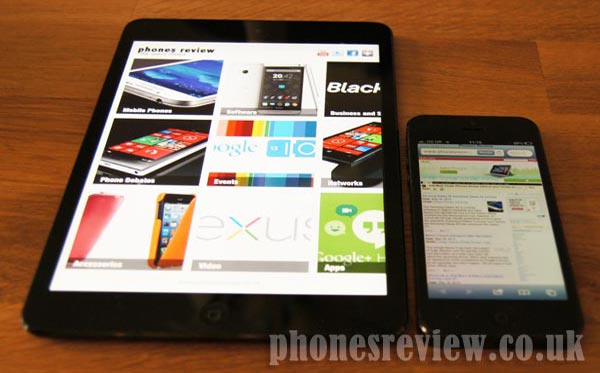 What if Apple decided to launch the new iPhone 6 and iPhone 5S on the same release date with different screen sizes for market domination?
Apple has achieved some massive accomplishments over the last few years and set new trends, although consumers and loyal fans are becoming more vocal over the lack of their favorite brand achieving its potential.
This is particularly the case when it comes to the iPhone 5S, iPad mini 2 and iPhone 6. These devices could include features that would devastate the competition, but they would also need to work in harmony to rule tablet and phone markets.
You either love iOS or hate it, but if you enjoy the simpler approach that is planned to become even more flat with iOS 7, then you'll want to stick with Apple products. There's frustrations and these are mostly at hardware level and not with software.
What if Apple released the iPhone 5S with an iPad mini 2 and iPhone 6? We have been thinking that the iPhone 5S would see a release date in 2013, but would lack a major redesign and new features expected to arrive on the iPhone 6 in 2014. The majority of rumors certainly point to this being the case, but what if Apple released two iPhones this year with different screen sizes?
We have already heard about production problems with the iPhone 5S, and these issues focused on the display. One way Apple could rule the smartphone industry at a new level is by offering another screen size, which would deliver to those that want an iOS 7 phablet.
The four screen markets — Apple should launch an iPhone 5S with a 4-inch display, an iPhone 6 with a screen size to match its name (6-inches), and then deliver tablets in the form of an iPad mini 2 at 7.9-inches and iPad 5 at 10-inches. These tablet sizes are already available but the new iPads would feature improved specs.
It seems almost inevitable that Apple will release a bigger iPhone 6, but it could be done this year in the form of a 6-inch phone and an iPhone 5S at 4-inches. This would cover users that like a real phone size and those that want a phablet with iOS.
Our readers have already highlighted this desire — when we touched on the idea of an iPhone 6 with features including a bigger screen last month, this article also received some feedback pointing to the desire for a bigger smartphone needed to fill the gap currently left between the iPhone 5 and iPad mini.
The iPhone 6-inch – One of our readers explained, "Apple can really be dumb, but if they come out with a 6-inch iPhone alongside the 4-inch iPhone they would kill the competition". A lot of our readers agree with this size necessity, but also point to more personalization being needed within iOS 7.
Would you like to see an iPhone 5S and iPhone 6 on the same release date? One model with a 6-inch display and another roughly the same as the current smartphone. The bigger iPhone doesn't have to look massive and the form factor can be shrunk a little with a thinner bezel and a slightly flexible screen, which could wrap around the phone slightly. Are you ready for a bigger iPhone 6? Share your thoughts in the comments.