iOS 7 features, the last minute wish list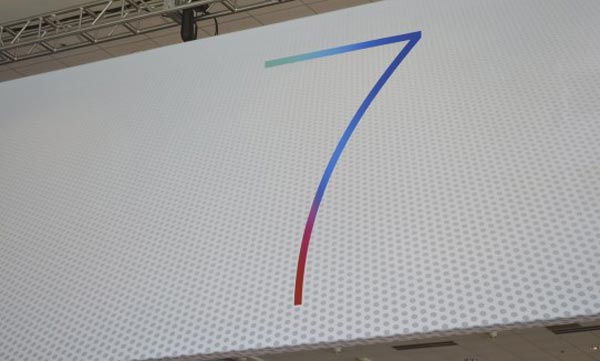 We already had confirmation of new iOS 7 features being announced at WWDC 2013 on Monday, and a reminder that the preview is almost upon us can be seen on the banners outside the event venue with a big number seven on one banner. This is likely the design and font that you will see when the official iOS 7 logo is revealed during the preview.
Considering we are now under 3 days away from the Apple keynote, we thought it is a good time to look at the iOS 7 features a number of our readers want and also a last minute look at what needs improving with the current software. You can see some of the banners inside the Moscone Center via our earlier article.
iOS 7 features, the last minute wish list — we heard a few comments from Tim Cook just over a week ago during an interview, which touched on what we should expect from Apple in the next few months and year.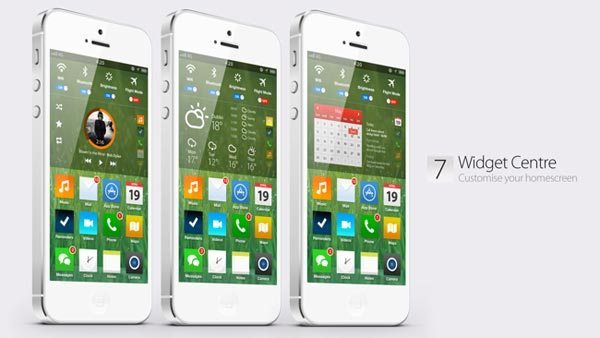 Flat iOS 7, but also more open and useful: One of the most featured stories about iOS 7 is the design that is said to be "flat", and while we're all for simplifying operating systems it might be a good idea to resist making the design too flat. Jony Ive would have already set everything in motion for the iOS 7 design, but we hope the new OS doesn't look like Android or Windows 8 considering Apple need to innovate on their own without copying.
What made Apple's iOS great was how it did something different when the mobile software first released, so when iOS 7 gets previewed it's hoped we'll see a flattened design that is useful, beautiful and more open in Apple's own way and not following others.
The keyboard in iOS 7 — this is one area where you either love the current keyboard in iOS 6, or you hate it, but there's a lot that can be done with the next software update to improve things for everyone. After using every generation of iPhone we have to say the keyboard in iOS is better than most Android handsets, but many improvements are needed like a delete key, navigation keys and also the ability to install another keyboard is being asked for by thousands of users. How would you improve the keyboard in iOS 7?
Customization is number one for many users — the list of problems with iOS 6 when it comes to customizing and openness is very long, and while we understand Apple's infatuation with controlling everything, it is time to let go a little for an iOS 7 that is a little more open.
There's a lot of ways Apple can let users customize a little more, maybe not too much, and this includes being able to select different web browsers and opt-out of stock apps. You don't need to look far on YouTube to see a few iOS 7 concepts pointing to better customization, and while some people say the current iOS is visually complicated it certainly isn't the case with the functionally. It is worth noting that this is one reason why people prefer iOS to Android.
How would you like to see iOS 7 more open and customizable when compared to the current software? One thing you can count on with iOS 7 is a few hundred new features, which millions of users will decide to just upgrade to iOS 7 and not buy new hardware. If the changes to iPhone 5S and iPad mini 2 are minor, then the real changes could come with iOS 7 rather than hardware.
Feel free to share your last minute wish list for iOS 7 features in the comments below.