iPhone 6 screen features, curved vs. straight glass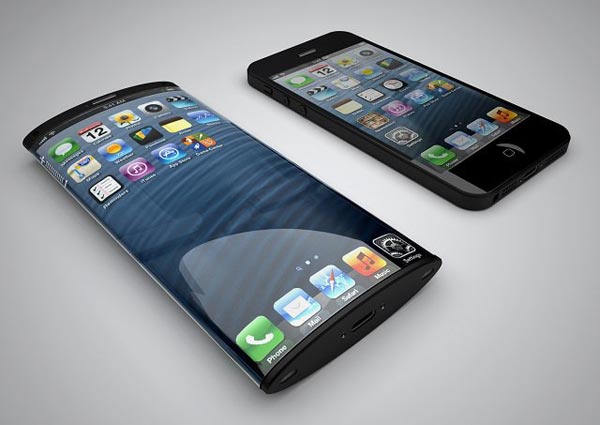 Some of our readers might remember an iPhone 6 concept design from a little while ago, which can be seen below this article and we thought another look was in order considering we're moments away from WWDC. This event used to be the launch pad for new iPhones, but this has changed since the iPhone 4S moved to a release date at the end of the year.
Apple iPhone 6 with curved or straight glass — the screen is one of the most debated features for a possible iPhone 6 or 5S, so we had a look on a few social networks this past weekend to see what people were saying about the benefits of an iPhone 6 with either curved or straight glass.
Our findings revealed some interesting points being made over the usability of an iPhone 6 with a curved display, and some users point to how hard it might be to use the touchscreen if it ever launched with a really curved display as seen in the picture below.
One commenter mentioned, "I think a curved back would deliver more comfort, but most apps and games need a flat screen to function properly". This is a very valid point and might be one reason why an extremely bendy or curved display will never arrive.
Some other iOS users state that a "curved back would be good, but keep the screen flat or typing would be quite odd". The majority of feedback we saw on Facebook and Google Plus revealed a love for a flat display, but some people want a full screen as seen in the curved concept below although with a flat design.
There are those that like the curved display and one iOS user pointed out, "Curved might simplify swiping pages and thumb navigation" but they did mention there's a lot more wrong than right if the iPhone 6 features a curved screen.
It is worth noting that most of this feedback is fresh and from comments over the last few days, so it takes into account any new rumors these people have read and the fact that a new screen size for iPhone 6 would likely release in 2014 at the earliest. We published some clues over the weekend, which supported no change in display size for a while thanks to some new machine investment by Apple.
Bottom-line: we find it hard to see what value a curved display would offer users, so in our opinion the iPhone 6 should launch next year with a edge-to-edge/no bezel flat screen. How about you? Would you prefer flat, curved or a mixture of both? If you want a curved back like some people stated, then this could be helped by bendy battery technology.