Samsung Galaxy Note 3 shipping for R&D and display validation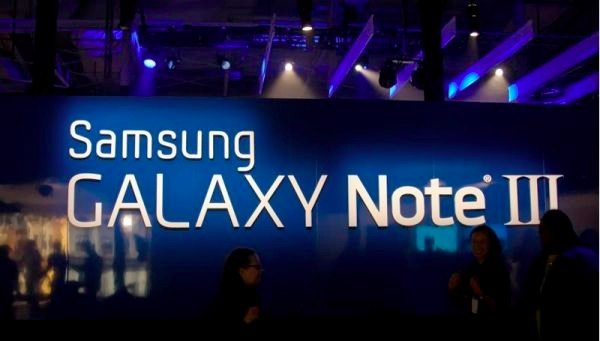 One of the devices that we are seeing most interest in at the moment is the upcoming Samsung Galaxy Note 3, and we've been bringing readers all of the leaks and insight about this device. The Note 3 is destined to be another huge success for Samsung, and today we have heard that shipping of the device for R&D purposes has already begun. We have also learned that the type of display that will be used for the device has been validated with certification.
At the weekend we posted some ideas for possible improvements for the Galaxy Note 3 over the Note 2, and further to this discussed a purported prototype of the device. Now the same source that leaked the prototype image has also come up with the interesting snippet about shipping of the device.
Although we don't expect the Galaxy Note 3 to release until fall, an internal image leak shows that a small amount of Note 3 units have already been shipped for R&D purposes. This shipping began on June 3, and a model number of SM-N900T is shown against the Galaxy Note 3 on the internal document. The same image also shows the upcoming Samsung Galaxy S4 LTE-Advanced with the Snapragon 800 chip that we spoke of recently.
We've already informed about a Samsung event being held on June 20th in London, but we still think it's unlikely that we will see the official unveiling of the Note 3 there, although we are hoping for other devices. However, it does indicate that things are progressing well with the Note 3 and reinforces yesterday's news about a prototype version. It's also expected that the Samsung Galaxy Note 3 will make an appearance at the Bluetooth SIG in the next few weeks.
In further Galaxy Note 3 news we have also heard that Samsung's full HD AMOLED display, as used in the Galaxy S4, has now received certification from the Underwriters Laboratories (UL). As well as a Diamond Pixel structure, improved sunlight legibility and contrast ratio, this display features superb color reproduction.
The Galaxy Note 3 will be the recipient of Samsung's next full HD AMOLED display, and so this is more good news for Android enthusiasts eagerly awaiting the device.
We'd like to hear your thoughts on the Samsung Galaxy Note 3 and the news that R&D units of the device have already been shipped. Apart from the excellent display that will feature, what else are you hoping for from this device? Are you one of the many people waiting for the Note 3? Send your comments to let us know.
Sources: TechTastic AND Sammy Hub