Samsung Galaxy Note 3 improvement options over Note 2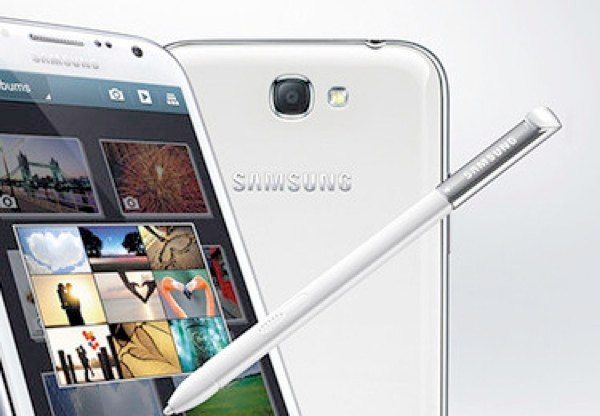 The Samsung Galaxy Note 3 is due later this year, and the company's flagship phablet-style smartphone is bound to be another big success. As with most major upcoming devices there have been many rumors and leaks regarding the Galaxy Note 3, and today we want to look at some improvement options of the phone over the current Galaxy Note 2.
Although nothing has yet been confirmed for the Galaxy Note 3 there are plenty of ideas and rumors floating around suggesting possible and probable inclusions. All signs are pointing to a September release, and we have our own ideas for enhancements we'd like to see when compared with the Note 2. No doubt many readers also have their own wish lists for the Note 3, and we'd like to hear from you about this.
So what does the Samsung Galaxy Note 3 need that would help it to top the Galaxy Note 2? The obvious starting point is an improvement with the processor, and we have recently spoken about the possibility of the Qualcomm Snapdragon 800 quad-core processor being used. This would be a real bonus, and yesterday we heard about a possible Galaxy S4 variant using the same chip that could be on the way.
Another benefit for the Galaxy Note 3 would be a higher-resolution display, and there have been widespread rumors that this time around Samsung will step it up to a full HD display with ppi above 300. There also looks likely to be an increase in screen size from 5.5-inches for the Galaxy Note 2 to around 5.9 or 6-inches for the Note 3. As far as storage there could be more storage options offered, and we'd also like to see the microSD card slot with the ability to store applications.
As far as the camera goes we have recently touched on the possibility of OIS (optical image stabilization) for the Galaxy Note 3, and recent reports claiming news from industry insiders suggested that this was a real possibility. We also previously heard about 3X optical zoom for the Note 3 although that seems less likely now as news about that seems to have died down. However, it does appear that the Note 3 will upgrade to a 13-megapixel rear camera.
We also think that many are hoping for an improvement in the design and build of the Galaxy Note 3, steering away from the plastic look that is so prevalent in Samsung Galaxy devices at the moment. We'd love to see the Note 3 with a more premium look and feel, but to be frank, this looks like one of the least likely things to happen, and we feel Samsung will be sticking to plastic for the time being.
Other ideas include enhancements to the S Pen stylus, and one area that looks very likely to be improved is that the Galaxy Note 3 is likely to have wireless charging capability, as with the recently released Galaxy S4. As the Note 3 is likely to have an upgraded processor and also higher-resolution display this should also mean an enhanced gaming experience on the device, especially if Samsung also advances the graphics performance. Other progressions we'd like to see include faster charging, a larger battery capacity, IR port and improved speakers.
When we previously asked for your personal deal breakers for the Galaxy Note 3 we had many comments in response, and some of these ideas have been reflected above. We also heard from readers asking for more RAM, the very latest Android OS (which seems likely anyway), additional features, and a flexible display among many other suggestions.
Now we'd like to hear your ideas for ways to improve the Note 3 above the current experience offered by the Note 2. How many of the above improvements do you think Samsung will bring to the Galaxy Note 3? Which, for you, would be the most important? Maybe you could suggest some ideas for other improvements that could be made that we haven't even thought of? Let us know with your comments.