iPad 5 omission at WWDC makes more cases premature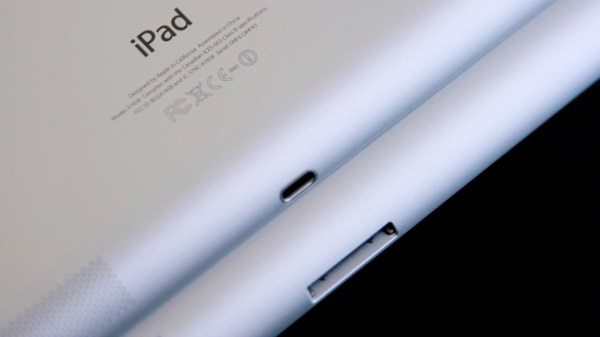 We've been following all of the news from Apple's WWDC keynote that took place yesterday. Although plenty of people were hoping to see an iPad 5 or iPhone 5S this didn't happen, as we suspected. We recently told of one case maker that was taking a big risk producing cases to be ready now for a new iPad, and now the iPad 5 omission at WWDC makes news of further cases premature.
Earlier today we cautioned readers that we really didn't think we'd be seeing any new iPads or iPhones introduced during the WWDC keynote address, and sadly that turned out to be the case. Regular readers may remember that just a few days ago we told of an accessories maker called Gumdrop, which had already made iPad 5 cases in readiness for an iPad 5 launch at WWDC. In fact it seems the manufacturer has produced around 15,000 of these cases so far.
Apparently this accessory producer previously took a similar gamble with the expected introduction of the iPhone 4S, but that also failed to show at the right time for them. Now we have heard of yet another accessory producer that also risked producing cases in preparation for an iPad 5 launch. Not only does this seem to have backfired but this manufacturer even made two cases.
Hard Candy Cases has made the ShockDrop case and also the Squish case for the iPad 5 and are said to have created these from leaked specs, which seems a dangerous move. The rumors and leaks for the iPad 5 so far point to it being slimmer and lighter than previous iPads, but of course until Apple chooses to pass on the official dimensions to accessory makers nobody can really be sure. The cases are priced at $35 and $50 respectively, and the company had already made pre-orders available.
We also expect the iPad 5 to use an improved processor, a better camera and maybe larger storage too, but for now this is all speculation. It seems then that both Gumdrop and Hard Candy Cases have been caught out while trying to beat other iPad case makers to the starting line, although Gumdrop CEO Tim Hickman implied that the gamble was worth the risk. He spoke recently and said that it was worth the chance to capitalize on the potential gains and added, "Business has been good to Gumdrop and we can afford to take a pretty big bet, because the payoff is massive if we are right," according to Trusted Reviews.
Of course that was said before WWDC, and before it became clear there would be no iPad 5 announcement at the event. We can only wonder if Gumdrop still feels the risk was worthwhile. We'll continue to follow developments about the iPad 5 and will keep readers informed, so do check back with us for all the latest.
We always appreciate hearing your thoughts, so let us know how you feel about these manufacturers jumping the mark with iPad 5 cases? Are you disappointed that there was no iPad 5 announcement at the WWDC keynote speech? Let us know with your comments.