iPhone 6 release idealized for user display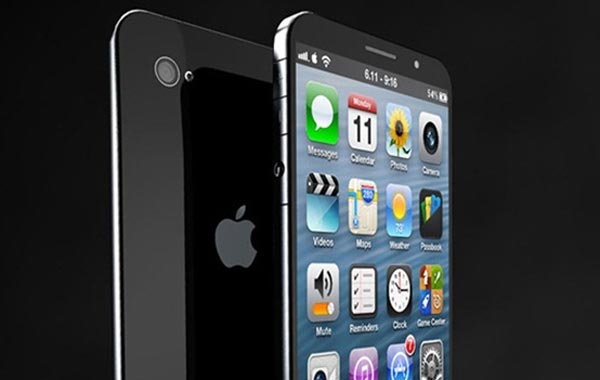 Now that most people expect the new iPhone 5S to arrive in 3 months after a no show at WWDC, it is also a focus point for how much the design will change in the next iPhone release and how much the features will change. Today, we wanted to take a look at the need for a display size jump likely to appear with an iPhone 6 release and what some people claim is the ideal screen size.
We have seen a lot of iPhone 6 concepts over the past few months and most reveal bigger screens, and while there is a lot of new features being thrown around for the next big redesign, it seems that the display and form factor takes top spot on most wish lists.
iPhone 6 release idealized — we have been looking at a lot of social feedback directed at Apple over the past couple of days, which has increased thanks to WWDC ending and no new iPhone hardware appearing. It is true that iOS 7 will deliver what some might consider as a totally new phone, and this is thanks to one of the biggest software changes since the first iPhone appeared.
What users want on an iPhone 6 release if the 5S is a money-spinner? The feedback we have had and seen on social networks points to the likes of a Galaxy Note being too big and if Apple were to think about phablet sizes then a lot of iOS users want another option, and this might mean a smaller iPhone 5S or the hope of Apple releasing two models to keep people happy that like a so-called real phone size.
iPhone 6 screen specs users want — the iPhone 6 design doesn't need to be too radical according to early feedback we've seen, and most won't want a curved display but might consider a curved back.
The WWDC crowd loved the new MacBook hardware and we touched on how a radical Mac Pro impressed and the desire for a revamped iPhone 6 sooner rather than later, but users make it clear that the display will be what's looked at the most and this needs to be no bigger than 4.5-inches max.
iPhone 6 display designed at 4-4.3-inches — when one user on Google Plus asked if the iPhone 6 at 4.8-inches would be too small, too big or just right? The feedback revealed the majority of iOS users seem to want something smaller than most Android users like, and some people said "too big, 4.3-inches max" and others even went as far to say "4-inches is just right".
Bottom-line: It seems that people pick Apple's iPhone not only for iOS but also thanks to a phone-like size, so it doesn't surprise us to see the majority of social feedback wanting something no bigger than 4.3-inches for an iPhone 6 display.
We have to admit that there's certainly a lot of phablet lovers that want a future iPhone a lot bigger and some would move from Android for it, although Tim Cook's comments this year clearly show Apple is not ready to go phablet anytime soon and investment in screen fixing machines also confirms this.
Do you think Apple should launch an iPhone 6 with a much bigger display?
Some people want bigger – just not a phablet.