iPad and iPad mini heading to Telus and Rogers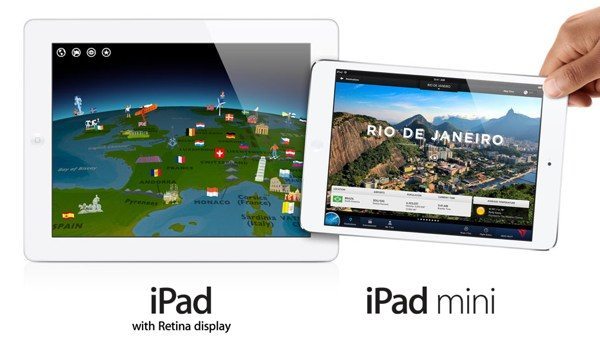 There's an interesting snippet of news today for our friends in Canada regarding the Apple iPad and iPad mini. After Canadians were previously unable to obtain one of these devices at a carrier store, the iPad and iPad mini will both be available soon at Telus and also Rogers.
Previously it has been simple enough for buyers of the iPads in Canada to purchase data plans, but now Telus and Rogers both say that customers will be able to buy the iPad and iPad mini LTE variants from them at some point in the next few weeks. Although no particular dates have been given yet, it also seems that they will sell these iPads with contract-free data plans.
There is no similar news from Bell yet although of course it's possible that the carrier will also get a piece of this action. As for smaller providers there's no news about selling the iPads, but iPhone owners can now purchase $25 nano-SIM cards from Wind Mobile for the unlocked AWS-compatible iPhone. This means customers can get HSPA+ data on cheaper plans with less restrictions, but not LTE, for qualifying devices.
Are you pleased to hear that Telus and Rogers will soon be selling the iPad and iPad mini? Maybe you hope that Bell will also soon be making the same move? Send us your comments about this.
Source: Engadget