Nexus 7 2 visits Bluetooth SIG, adds mystery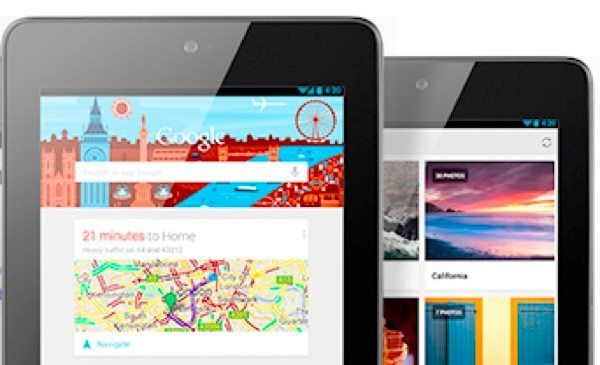 Google's Nexus 7 2 tablet is currently garnering a lot of attention, and this follow up to the Nexus 7 is unofficially set for a release in July. The closer we get to a launch the more leaks we see, and today it seems that the new Nexus 7 has now made an appearance at the Bluetooth SIG, although some of the details revealed have added a bit of mystery about the device.
A few days ago we gave you the leaked release timeframe as well as unconfirmed news that the starting price of the second-generation Nexus tablet will be $229. Following this, yesterday we told how an Asus device fitting the bill as the Nexus 7 2 had stopped by the FCC. This revealed some specifications for the new Nexus 7, and one of those was a Qualcomm Snapdragon S4 Pro quad-core processor.
Today though, news has arrived of the new Nexus 7's visit to the Bluetooth SIG, where a very small image of the device was posted. To be honest it's hard to make out very much from the photo, other than that it has the usual tablet form factor and a front-facing camera. For this reason we haven't shown it here although you can see it at the source link below. However, the bezels do appear to be slightly slimmer than on the original Nexus 7.
It's the Bluetooth SIG listing of specs that's more interesting though, as this shows a Qualcomm Snapdragon 600 quad-core processor rather than the Snapdragon S4 Pro revealed by the FCC visit. These CPUs do have very similar component numbers with the Snapdragon 600 being APQ80644T while the Snapdragon S4 Pro is APQ8064, so maybe this is what has caused this inconsistency. The Snapdragon 600 though is a step up from the S4 Pro, so if this latest information is accurate then it's a bonus.
From what we've seen and heard so far about the Nexus 7 2, we think this one will fly off the shelves on release, and as the device is now hitting regulatory bodies this ties in nicely with that unofficial news about a July release. Are you waiting for an official reveal of the new Nexus 7 tablet? Send us your comments on the second-generation Nexus 7.
Source: Bluetooth SIG