BlackBerry Q5 pre-orders in UK on EE, T-Mobile and Orange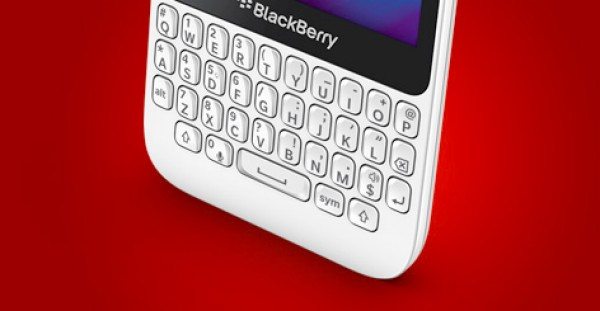 We've been bringing readers news on the forthcoming BlackBerry Q5 smartphone, and although no official release date has been formally announced by BlackBerry, all the signs are pointing to a July launch. We've previously given some pre-order details for the BlackBerry Q5 in the UK, but now we have further information on how to order the phone from EE, T-Mobile, and Orange from a BlackBerry website and also price news.
When we first gave some news about where to buy the Q5 in the UK, the price details had not been officially confirmed. Following this a price and pre-order news for the SIM-free unlocked BlackBerry Q5 also emerged. Now we have further information for potential contract customers of the Q5 in the UK on EE, T-Mobile or Orange.
Pre-orders are now available for the BlackBerry Q5 on all of these carriers at one convenient BlackBerry website. You simply select the carrier and color option (black or white) that you want to place your pre-order. If you desire the BlackBerry Q5 with 4G LTE you'll want the EE option. Pricing of the smartphone on EE begins at $31 per month for 24 months, with the handset free. With this plan you'll get 500MB of data as well as unlimited texts and calls. If you want 1GB of data then you'll need to pay $41 monthly over the same term.
For T-Mobile the BlackBerry Q5 on a two-year contract comes free with a £26 monthly plan. This plan offers 1GB of data, 500 texts and 300 minutes of talk. If you want the phone on a two-year contract with Orange you can also get the handset free with a £26 monthly plan that offers 750MB of data, unlimited texts and 250 minutes of talk. Pre-orders are available now on the BlackBerry website here.
If you want a refresher on the specs of the BlackBerry Q5, it's powered by a 1.2GHz dual-core processor, has a 3.1-inch display with resolution of 720 x 720 and 329 ppi, 2GB of RAM and 8GB of internal memory. As well as this there's a a 5-megapixel rear camera and 2-megapixel front-facing camera and it runs the BlackBerry 10.1 OS. You may also be interested in a video look of the BlackBerry Q5.
Are you considering buying the BlackBerry Q5 in the UK on EE, T-Mobile or Orange? Do you think the above pricing sounds reasonable? Send your comments to let us know.