Samsung Galaxy Note 3 release & determination of rivalry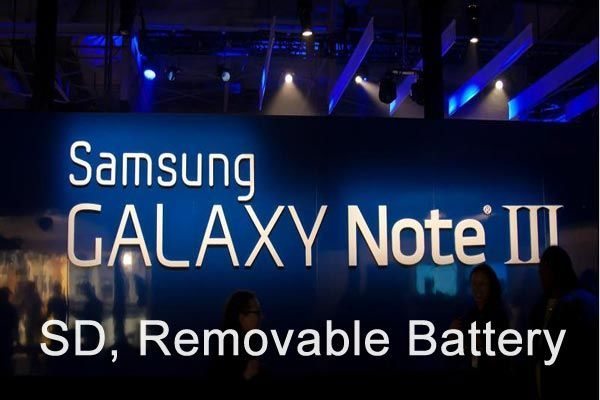 Samsung is gearing up to release many devices this year and one right at the top of the list is the new Samsung Galaxy Note 3, yes there will be the S4 Mini, Active, and the Mega 6.3 looks promising, but we know the SGN3 will be the one to watch judging on past releases such as the Note 2.
Even though the Samsung Galaxy Note 3 release is unknown many reports have come in (Such as Samsung executive J.K. Shin) suggesting it will be announced at the IFA 2013 event starting September 6th, but in the back of our minds we believe Samsung will hold its own special event like they did with the Broadway-like Samsung Galaxy S4.
The Samsung Galaxy Note 3 will be going up against other big name smartphones, such as the Sony Xperia ZU also known as the 'Ultra', then there is the HTC Max to contend with, but one major phone will be the iPhone 6. Talking of the iPhone 6, we reported about this handset and Apple's strategy in when they should release it. If Apple decides to skip the iPhone 5S, which is unlikely and move on ahead with the iPhone 6 this year, we believe this will be the biggest rival to the Samsung Galaxy Note 3.
Samsung Galaxy Note 3 release & determination of rivalry depends on what releases at the same time, the iPhone 5 and Galaxy Note 2 released around about the same time and the only way Apple and Samsung can go head-to-head in the smartphone melee is for the iPhone 5S to be skipped in favour of the iPhone 6.
Another factor to think about is the material used for the Samsung Galaxy Note 3, would you prefer plastic or metal? We will leave this one up to you.
A few of the rumoured specs on the SGS3 so far include a 13MP camera, 5.9-inch full HD Super LCD3 display and a Snapdragon 800 SoC, but what is needed for sure is a removable battery and SD card, read more about this here.
What our readers say
We have had many comments coming in about the Samsung Galaxy Note 3 and one reader said that they want minimum internal memory at 64GB with SD card with the same GB as well as a removable battery at 7100 mAH, now that is being optimistic, another reader said a 4200mAh battery is realistic.
One reader commented about the SD Card and mentioned that if Samsung use a SDXC card you can drop in a 128GB version card.
The Samsung Galaxy Note 3 when released this year will probably be one of the most sought after smartphones/phablets on the market, but they need to release at the right time to counter attack rivals.
What are you expecting from the Samsung Galaxy Note 3?