iPhone 5S imagined with camera specs upgrade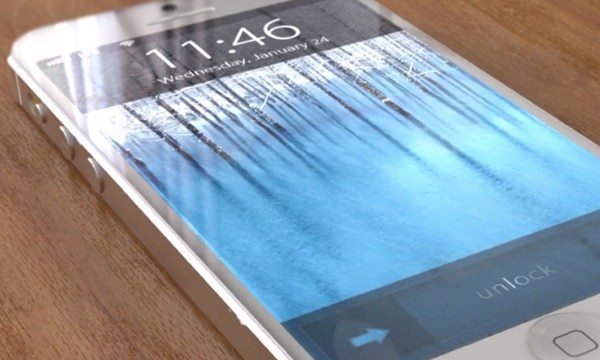 There has been a lot of speculation surrounding an iPhone 5S release date, and we've always felt that it will arrive in fall. It looks likely to be a minor upgrade with a major rethink for the iPhone 6 in 2014. We've been passing on rumors, leaks and insight about the iPhone 5S, but of course until Apple chooses to confirm the device, much of this is speculation. In the meantime we thought we'd show you the iPhone 5S newly imagined with iOS 7 and a camera specs upgrade, and we also have a video illustrating this.
Of course this is not the official Apple iPhone 5S, but it does give an intriguing look at what could be offered on the next iPhone. Occasionally we like to share notable concept ideas for smartphones and ask your opinions as to whether the design is something you'd like to see for the real deal. This latest iPhone 5S creation comes from designer Arthur Reis and the YouTube video was put together by Ran Avni.
Among the rumored specs and features we've heard about for the real iPhone 5S are a larger display, more color options and an improved camera set-up, and this latest iPhone 5S concept reflects many of the more likely possibilities. Dubbed as the 'All New' iPhone this design features a larger screen with improved resistance to scratching, thinner borders, and a new ring/silent button. Although the display is larger the form factor manages to be 5% thinner and it is reduced in height from the current iPhone 5.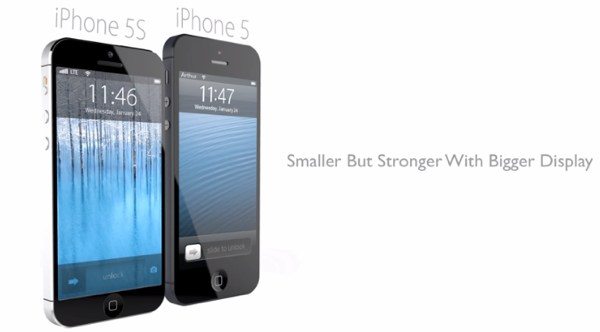 It's also envisioned in three different color choices, white and silver, black and silver or black and slate. Where this concept really gets interesting is the inclusion of a 12.1-megapixel iSight Pro rear camera with f/1.8 aperture, as well as a 5-megapixel full HD iSight front-facing camera. If you check out the video taster that we've embedded below this story you can see this concept from all angles. You may also like to check out a notable iPhone 6 concept that we shared earlier today.
We were pretty impressed by this stylish iPhone 5S concept, but we'd like to know what you think, so why not check out the video below and send us your comments. Do you find this iPhone 5S design attractive? Is their any aspect in particular of this iPhone 5S and its specs and features that you find particularly appealing?