Microsoft Surface RT refresh adds Qualcomm processor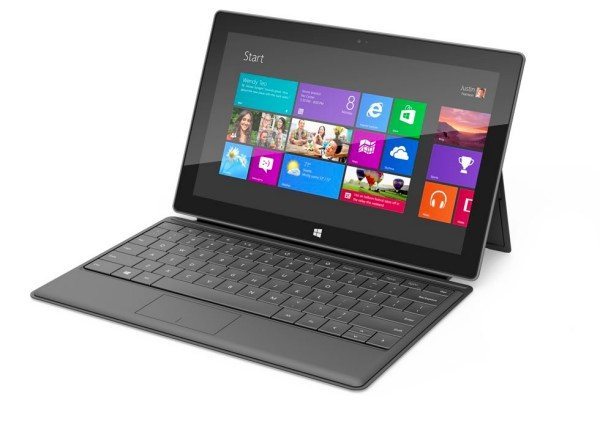 We've been giving readers some news about the upcoming Microsoft Surface RT tablet refresh. It's rumored that this will be smaller in size than the current version, and we recently discussed possibly pricing of the device. At that time it looked as though it could feature the NVIDIA Tegra 4 chip, but a new report involves speculation that the next-generation Microsoft Surface RT will have a Qualcomm processor.
The current Surface RT uses the NVIDIA Tegra 3 processor, but it now seems more likely that Qualcomm will provide the chipsets used in the refreshed Surface. However, NVIDIA doesn't seem to have been put entirely out of picture as sources said to be "people with knowledge of the company's plans," say that the company will continue to supply for "some versions." This move is likely to come later in the year, and as the new Surface RT has not yet been made official this is certainly plausible.
There is also talk that testing is currently being carried out on Windows RT 8.1 Surface devices using the Qualcomm Snapdragon 800 CPU. This is interesting as this chip has integrated LTE connectivity, so this could be a bonus for the upcoming refresh.
Presently existing supplies of Surface RT tablets are being cleared at low prices, so this along with news of Qualcomm's involvement implies that Microsoft could be aiming at a fall release of the new Surface hardware, at a time to coincide with Windows RT 8 and Windows 8.1. We'll keep you informed of further developments on this as we hear anything.
In the meantime we'd appreciate your thoughts on the Surface RT refresh. Are you interested in the possibility of a smaller 8-inch Surface RT? If so, do you think the Qualcomm Snapdragon 800 possibility adds more appeal? Send us your comments on this.
Source: Bloomberg