Evian baby app reloaded for Android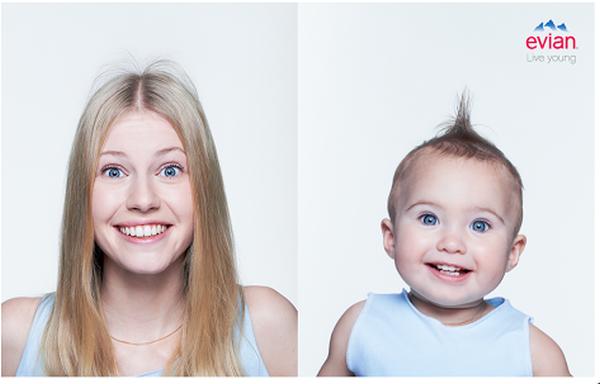 We often get to see a number of different applications becoming available on the various mobile platforms that can just be a bit of fun for users. Today we have news of one such app for Android users called the Evian baby app reloaded.
There are numerous applications available that allows users to alter images of self portraits with often funny results, but the app we have for you today offers something a little different. This app promises that you can meet your baby me from an image of yourself and can be found on Google Play.
You can take a new photo or use one from your gallery and the app will use facial recognition to analyze the image, and then it turns it into what you would look like as a baby. The application then allows you to instantly share these creations with your friends and family via social networking sites such as Facebook or Twitter.
The app supposedly allows users to create images as often as they like along with unlimited access to the Evian ad that accompanies the app, but trouble is there have been lots of users complaining that the app doesn't work properly.
Some are being met with the message that too many people are using it and to try again later, and when we tried it out in the office we got the message that the image wasn't suitable and to try another, which we did only to get the same result.
Have you managed to get this app working?