Android vs iPhone's iOS highlighted by fake BBM app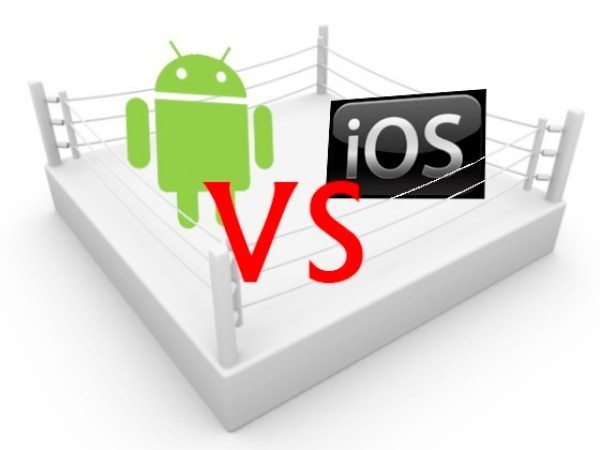 Whenever we speak about the Android vs. iOS platforms, or devices that run these operating systems, we receive comments from readers who are staunchly in favor of one over the other. Many people are fiercely loyal to their platform of choice, but the differences of Android vs. iPhone's iOS has been highlighted once more by a fake BBM app.
For many Android users the idea of being able to contact their BBM friends and acquaintances on an Android device was very appealing. Unfortunately thousands of people fell for a recent fake BlackBerry Messenger app that reached Google Play, although it has now been pulled. It's a reminder though that unless you're entirely sure that an app or software is official, you should be extremely cautious of downloading it.
The BlackBerry Messenger BBM bogus app may have fooled some people as it was created by RIM. However, although this may have looked official at first glance, RIM (Research in Motion) changed its name earlier in the year and is now simply called BlackBerry. Although the hoax BBM app was taken down, by the time this happened over 100,000 people has already downloaded it.
Once the app was downloaded users were told that it would be ready for use on June 27 (a rumored date for the arrival of BBM for Android), and further to this plenty of people were duped into an agreement that enabled StartApp (an advertising network) to install content such as bookmarks and icons on their devices. Although an official BBM app is on the way for Android, this one was certainly not the real deal, and all we know about a release date for the official app is that it will release sometime in summer.
This is a cautionary tale then but emphasizes one of the major differences between Android and iOS, and that is the open nature of the former as opposed to the more closed, but therefore more secure nature of iOS. Although there have been mounting calls for Apple to be more open with its iOS operating system, in these sort of circumstances it is more of a benefit than a disadvantage.
Developers of apps for Android have the benefit of building apps for the platform that go live within a couple of hours of being uploaded to Google Play. The thing to remember here though is that certain people who deliberately mean to dupe people may create apps. On the other hand, although it may sometimes seem a pain, a developer building an iOS app has to have it approved by Apple before it goes live, which usually takes around one week. Of course we can imagine that may be rather frustrating for developers, but we should also note that this offers consumers additional protection from rogue apps, such as the fake BBM app.
If you are an Android device user you should always be aware than an app could be bogus, and if you have any suspicions at all then don't download it. If you do spot something you think is meant to deceive then you can Flag it as inappropriate to Google, but maybe Google should now be considering steps that would offer more reassurance to users? The fake BBM app for Android certainly underlines the extra care that Apple takes regarding what the company allows on iTunes, and shows a benefit of the more closed platform.
With regards to Android vs. iPhone and using the fake BBM app as an example, we'd like to know how you feel about this. If you use an Android device have you ever been duped by dubious content on Google Play? Maybe you feel it's a small price to pay for being able to use your preference of platform? Alternatively, you may be an iOS device user and grateful for the extra safeguards that it offers? We always appreciate hearing from our readers, so please do send us your comments about this Android vs. iOS debate.
Source: CNet