Samsung Galaxy Note 3 with mixed displays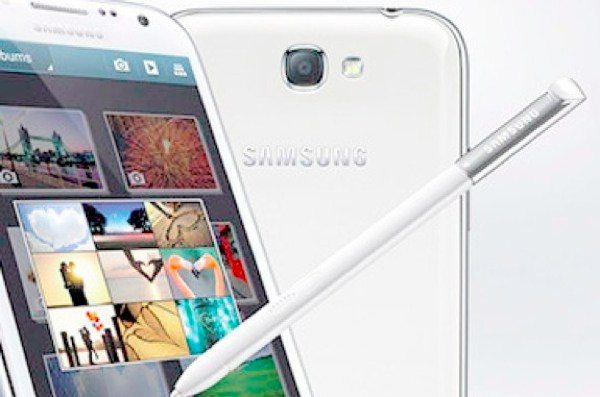 There is a massive amount of interest about the upcoming Samsung Galaxy Note smartphone. This Android phablet-style phone is already assured success, such was the popularity of the original Note and Note 3. We've been giving readers plenty of insight as well as leaks and rumors about the Note 3, and it now seems as though we could see the Samsung Galaxy Note 3 with mixed displays.
We know from comments to our previous Galaxy Note 3 posts that many of you are eagerly waiting for this device and that some are postponing purchasing any other device until the Note 3 is officially introduced. We think this will happen at IFA in September, but while we wait we're hearing plenty of interesting snippets. Currently the Note 2 uses a Super AMOLED screen but it now seems that Samsung is also testing IPS LCD displays for the Galaxy Note 3.
Although the Samsung Galaxy Note smartphones are extremely impressive, there has been some criticism in the past that the AMOLED displays used cannot compete against some others, particularly the IPS LCD Retina display of the Apple iPhone. The usual comeback from Samsung and Android enthusiasts often mentions that pixel counts on some Android devices are higher. However, this doesn't reflect the true picture as the pixels of the Retina display were developed so that they have four times the color density over the same area.
A recent Korean report states "Samsung is considering the use of IPS LCD on its next-big-thing model, Galaxy Note III, together with AMOLED." The report goes on to say that the reason for this development is the "lukewarm" response to AMOLED displays. What's interesting here is that the Note 3 will still be using AMOLED displays for some units. In fact the report goes on to say that only 10% of Note 3's will be using the IPS LCD displays, so it appears that Samsung may not be fully committed to IPS LCD and is simply testing this out with some units to see how they are received.
This is a huge departure for Samsung, as the company has a reputation for its AMOLED technology. It will certainly be interesting to see if this report bears out and the Samsung Galaxy Note 3 is introduced with two types of displays being used. In the meantime we'd really like to know what you think about this. Maybe you have a current Galaxy Note model and feel the AMOLED display is fine? Perhaps you'd welcome a move to an IPS LCD display? If so how you do feel about Samsung making just a limited amount of Galaxy Note 3 units with this display? Send your comments to let us know.
Source: Patently Apple