Samsung Galaxy S5, Note 3 dual SD cards welcome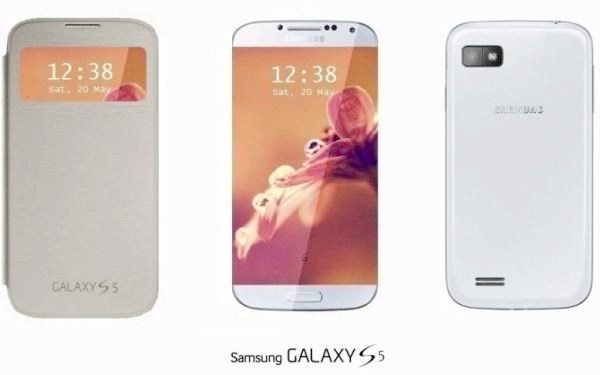 Plenty of us are already thinking ahead to the Samsung Galaxy S5 even though the Galaxy S4 has only just released across world regions. Something we have touched on recently for the upcoming Galaxy Note 3 is a desire for dual SD card slots, and we feel that Samsung Galaxy S5 dual SD cards would be a welcome move.
Recently we have been discussing the Samsung Galaxy Note 3 that we feel is likely to be announced at IFA in Berlin in September. There have been a lot of rumored specs, but we've asked our readers what they would like to see and received many comments about this. One of these suggestions was for dual SD card slots for the Note 3, with a reader saying, "Think of multiple slots or at least two slots for micro SD cards, one switched on at any given time and that would help so many of us." Needless to say we immediately thought this would be a great idea, as many people now use their smartphones constantly and the limitations of internal storage can be a real bugbear.
Following this post we later asked readers about the greatest flaws of the Note 2, although we want to point out we still find this to be a highly impressive phablet-style phone. One of the main concerns people had with the Galaxy Note 2 was storage capacity although we also informed readers about an update that would enable users to run apps from an SD card, therefore freeing up more internal storage.
Thus the ability to store apps to an SD card was seen as something that the Note 3 should come with out of the box, and we mentioned the earlier idea from readers about dual SD card slots. This would allow users to run apps from an SD that could stay in the device for much of the time, while another SD card could be used for media content and other files.
This idea was extremely popular with readers, many of whom wanted more internal storage and loved the idea of dual SD card slots. One reader even commented that multiple SD cards would be "true digital storage heaven." Of course we now feel that potential customers of the Galaxy Note 3 would really appreciate this possibility, and there's absolutely no reason we can think of why Samsung couldn't also implement dual SD as standard for the Galaxy S5.
We'd like to hear your thoughts on Samsung developing the idea of dual SD card slots for the Note 3 and also the Samsung Galaxy S5. Is this something you'd really like to see, and do you feel this could be a viable option? Send us your comments about dual SD for the Galaxy S5. (Please note that the image below is a concept design Galaxy S5).