Nexus 5 analysis of rumors during June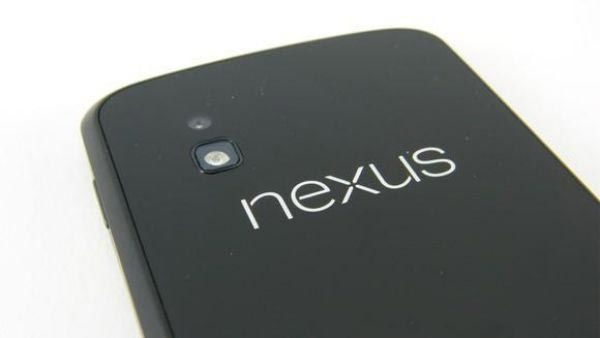 Expected to be announced this October is the much talked about Android 5.0 Key Lime Pie, and this has prompted the Nexus 5 analysis of rumors during June. We have heard so much about this device and not so long ago there were reports that LG had interest in the Nexus 5.
Google could launch the new LG Nexus 5 along with Android 5.0 Key Lime Pie, many will say that the Nexus 5 by LG with KLP 5.0 OS is wishful thinking but anything is possible, for now we can sit and wish what the N5 will feature.
Judging on recent and forthcoming releases the Google Nexus 5 could feature 3 to 4GB of RAM, Nikon 13MP camera, Snapdragon Qualcomm 800 processor, what would be nice to see is a 4.5-inch display with full HD and LTE, even better than that would have to be SD.
It is about time Google worked with gaining more accessories in time for the Nexus 5, and this would work well if Google/LG worked together with 3rd party accessory retailers. We have talked about the LG Nexus 5 prototype and after this was reported we had a few comments come in about other brands taking on the new handset.
Some readers said they would prefer Samsung or Sony to take on the Nexus 5 rather than LG, what name would you prefer before the Nexus 5?
Samsung, Sony or LG would make perfect partners and we believe the public should have a vote to decide whom it should be. The LG Nexus 4 was a great success even though stocks ran dry on the Google Play Store; this is one factor that needs addressing if Google plans on selling it again via the Store.
We heard through the pipeline that LG is not working on the Nexus 5, but it is certain that LG will jump at the chance if Google decides to use them. It is hard to say right now who will take on the Nexus 5, but you can bet your bottom dollar it will be either LG, Sony or Samsung, our guess is it will be LG.
There are also reports that the Nexus 5 will come sporting the Nikon camera technology, something along the lines of Nikon Coolpix S800c. The Nexus 4 only went up to 16GB of internal storage; the Nexus 5 needs to be at least double this if they decide to use Nikon's camera technology. It needs to handle digital zooming, ISO modes and image stabilisation; there should be two Nexus 5 versions.
A 32 and 64GB versions would be ideal with microSD card slot to support Nikon camera lens, this could gain a total of 128GB, which is ample and then some.

What the Nexus 5 needs
4.5 to 5.2-inch full HD display, Android 5.0 Key Lime Pie or at the least Android 4.3, 1920 x 1080 display resolution, 3GB to 4GB of RAM, 2.3GHz Qualcomm Snapdragon 800 processor, 3300 to 3500 mAh battery unit, 13MP to 16MP Nikon camera on the rear and a 2.1 or above on the front, SD card slot and a removable battery.
Who do you think will take on the Nexus 5 and what features would you expect?