BlackBerry 10 vs. Nokia Lumia sales figures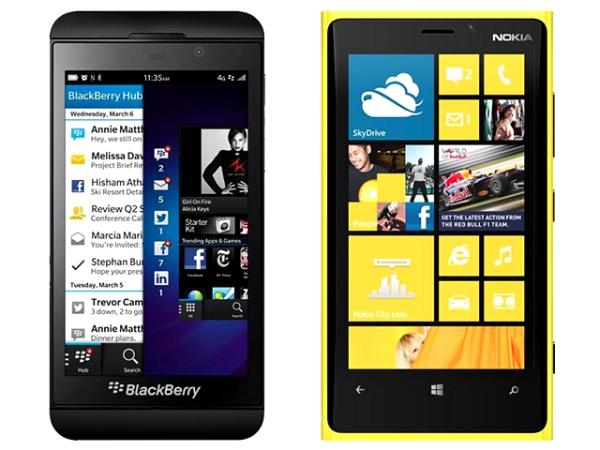 Both BlackBerry and Nokia are looking to claw back the market share the two companies have lost in recent years to the likes of Android and Apple, and is doing so via relatively new operating systems. Now we can look at the BlackBerry 10 sales figures compared to the Nokia Lumia results so far.
Back in May it was found that the Blackberry market share had continued to shrink despite the launch of the new operating system from the company, and previous to that early Nokia sales figures for this year had led to mixed results.
Blackberry has more recently seen its net subscribers shrink by a further four million despite both the BlackBerry Z10 and Q10 being available to consumers, which compares to slightly better results for Finnish manufacturer Nokia.
Although some of its Lumia smartphones are having trouble making headway in a smartphone market that is dominated by the iPhone and Android. Obviously Nokia is further along with its change from the aging Symbian OS to Windows Phone, but shipments for Lumia handsets are only a quarter to what Nokia smartphone shipments were only three years ago.
BlackBerry meanwhile only shipped 2.7 million BB10 smartphones during the last quarter that compares to a high of around 14 million units only two years ago. Both platforms may improve in the coming months though as the GDR3 Windows Phone 8 update is thought to be arriving this year to add support for quad core processors and Full HD displays, and there has been talk of a BlackBerry 10 device arriving later this year with a larger screen.
Source: BGR.