iPhone 6 designs will cause a stir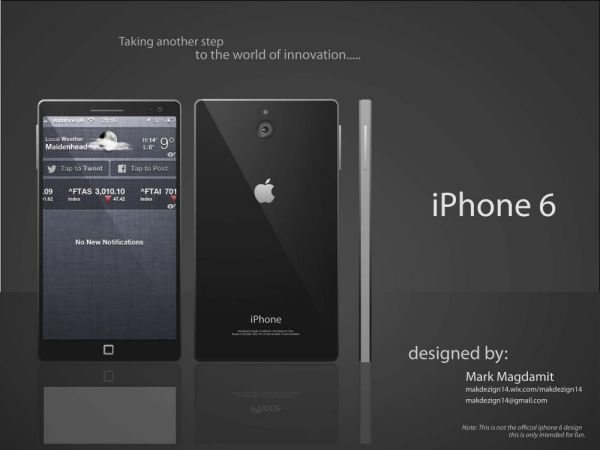 While we are seeing various leaks regarding the iPhone 5S that is expected to be arriving later this year, there has also been a lot of thought about what Apple may provide next year and the iPhone 6 designs we have for you today will certainly cause a stir.
It was only a couple of days ago that the original iPhone celebrated its sixth birthday which at the time changed the smartphone market forever, although in some people's eyes the company has lost its way a little more recently.
Apple has always liked to keep its cards close to its chest with regards to new smartphones, and sometimes manages to achieve this by changing suppliers so rival companies don't get some insight into upcoming handsets.
The first design idea we have for you is the work of Mark Magdamit that has a more rectangular look and feel to it compared to what we have got used to with the iPhone. It also has a square home button with the volume controls standing quite proud from the handset, while the speaker and front facing camera are rather small.
It looks to have a display of around 4.5-inches of the Full HD variety along with some quad core power with at least 2GB of RAM, but the rectangular design may not go down too well with iPhone fans if such a device was ever released.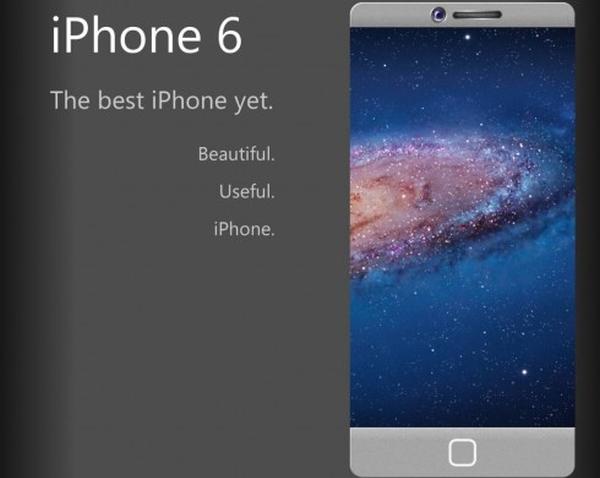 The other iPhone 6 concept we have for you is certainly more pleasing to the eye and comes with the title as the best iPhone yet, and as you can see from the image features a beautiful edge to edge display that is also Full HD.
There is a new home button that will start to glow red when the battery level drops down along with an 8-megapixel camera that is capable of 60fps Full HD video capture. The main handset is sized at 4.8-inches while there is also an iPhone 6S that uses a 4.2-inch display, and prices for the smartphone would be $849.99 for the main device with the smaller iPhone 6S set at $749.99.
Do you like the look of these iPhone 6 designs?
Source: Concept Phones (1), (2).