HTC One Google Play Edition review, sample videos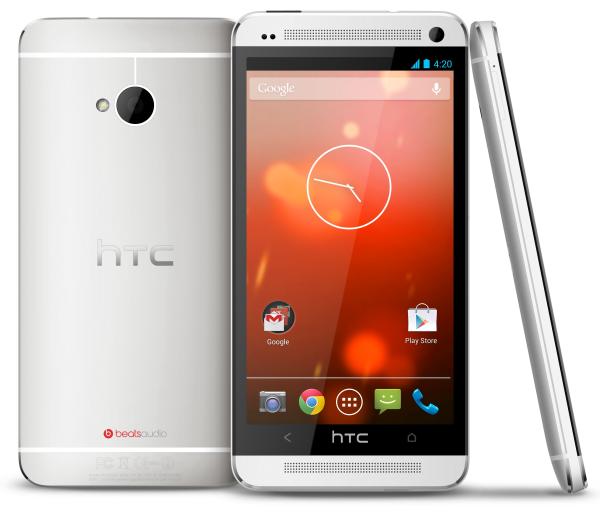 There are a lot of Android fans that like to experience the operating system in the way that Google originally designed it, which is without all the extra features that manufacturers can add that can sometimes get in the way. This is where the new HTC One Google Play Edition could be useful and we now have a review with some sample videos for you.
We recently had an article and video for you that explained the positives in choosing the HTC One Google edition, and now we have a couple of videos that we have embedded below that review the handset as well as an example of its video capture capabilities.
The first video is an actual review of the handset that goes in depth with the device, and as soon as you turn the handset on you realize which version of the HTC One it is with its stock Android 4.2.2 firmware.
Visually the handset is the same as the standard version and is still as comfortable to hold in the hand with the same build quality and specifications. The power button can take a lot of pressing for it to respond largely due to how flat it is to the handsets body, and the built in IR blaster is not activated in the stock Android software.
The video continues to run through the specifications of the device and mentions the quality of the display, but it does go into the fact that you will be missing out on some of the neat features that HTC Sense 5 brings to the handset.
In use the software is extremely responsive and quick and just like the normal HTC One the front facing speakers and the Beats Audio technology provide a good level of sound quality from a smartphone.
HD video playback is still at the same quality with good colour reproduction, but the camera app feels a little empty compared to all the features you get with HTC Sense 5. It is felt though that considering this and the handsets price only the most hardened Android fans would want the Google Play edition of the handset.
Below that you can see the HTC One Google Edition in a short video that is showing the handsets capabilities with video capture, and the results are pretty impressive. If you like the look of this we did show you previously a quick way of turning any HTC One into the Google Play Edition.
Does the HTC One Google Edition appeal to you?