iPhone Lite plastic colors cause for concern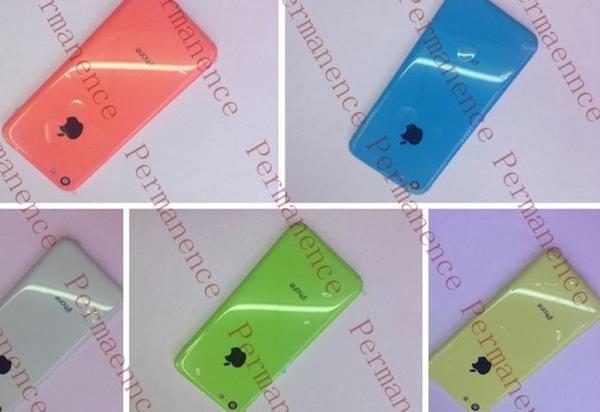 Apple is always surrounded with rumours and speculation about upcoming products especially its next smartphone offering, but again this year we have been hearing various rumblings about a budget smartphone being in the works. Now there is some cause for concern about the possibility of a plastic iPhone Lite.
The image on this page is allegedly showing the rear covers of the much rumoured budget iPhone, and have a variety of colours that include blue, green, red, white, and yellow. This is not the first time we have seen some components that are supposedly for the budget iPhone in multiple colours, and fits in with rumours first heard months ago about more colourful options on offer.
These latest ones don't seem as bright as before which could mean that one or both of the leaks are actually fakes, and the handset that could eventually be released by Apple could go under the name of iPhone Lite.
Last month some designs surfaced that were supposedly of the iPhone Lite and case makers were using these to manufacture products for the unannounced handset, which then led to some renderings of what the device might actually look like.
There are claims that while the back panel of the handset will be plastic it will be slimmer than a lot of other devices made from the same material, and could led to problems in the manufacturing process.
Rumours of a budget model suggest that the device will be available in the fall alongside the iPhone 5S and iOS 7, but as usual Apple is playing its cards close to its chest. It remains to be seen though whether consumers will want such a device as the iPhone is renowned for its premium build, and while a budget iPhone will be cheaper it will still have to compete to rival smartphones that may have more to offer and the same price so Apple will have to get it right.
Source: AppleInsider.