Micromax Canvas 4 sales hope with Bollywood app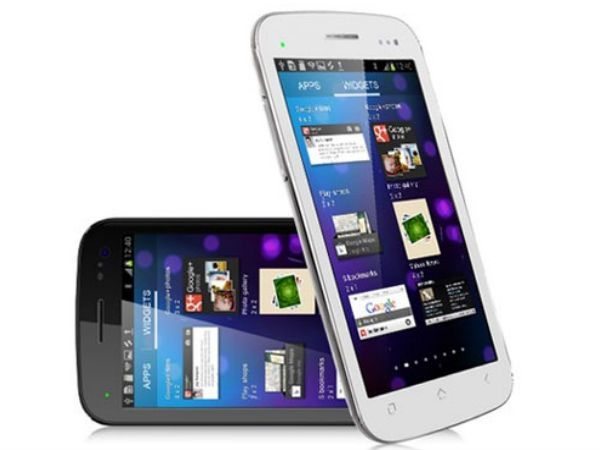 The Micromax Canvas 4 priced at INR 17,999 (£199) was the craze about one week ago when it came to news reports, but since then we have reported that this smartphone has not won the hearts of those that first loved it.
Since the launch of the Micromax Canvas 4 many consumers looked into refunds after cancelling their pre-bookings, it now looks like Micromax is trying everything to win more hearts by offering a free pre-loaded app.
The Micromax Canvas 4 according to Rapid TV News is said to come pre-loaded with the 'Spuul Free Bollywood Movies' app, this application allows users to watch free movies as often as they want with the option of in app purchases to buy Spuul premium monthly subscription at $4.99 USD per month.
If you purchase the Micromax Canvas 4 smartphone users will get the one-month free premium subscription to Spuul Application, see the app over on Google Play.
We cannot see by added a free Bollywood movies app to the Canvas 4 making any difference in sales, consumers are about the phone itself not pre-loaded apps. Yes the Canvas 4 has a nice sized display, which would be great for playing movies but the overall specs sheet is not what consumers are looking for according to our previous articles comments.
The Spuul app gives access to over 1,000 Indian TV serials and movies and unlimited on-demand entertainment, do you really think the Micromax Canvas 4 is a game changer in India?
The Micromax Canvas 4 is an upgraded version of the Canvas HD; so to add the pre-installed Spuul app do you really think it will improve the sales?
Those that do buy the Canvas 4 will now be able to enjoy Bollywood movies staring Bhaag Milkha Bhaag etc, whilst on the subject of Bollywood Phones Review would like to send our condolences to family and friends of veteran Indian film actor Pran Krishan Sikand who sadly passed away in Mumbai 93.