Sony Xperia Z Ultra vs Samsung Galaxy Mega 6.3 summary videos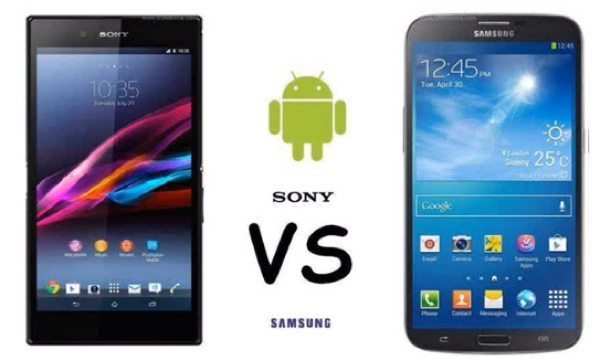 The Samsung Galaxy Mega 6.3 phablet device has recently released and seems likely to appeal to those people who prefer a smartphone with a large display. It will have some stiff competition though from the Sony Xperia Z Ultra, that not only has top-notch specs but is also dust and water proof. Today we're looking at the Sony Xperia Z Ultra vs. Samsung Galaxy Mega 6.3 in some summary videos.
We've written many posts now about the Xperia Z Ultra and also the Galaxy Mega 6.3, so to see much more check them out at the links. Today we have three YouTube videos to share with you, all of which offer comparisons between these two smartphones. The Sony Xperia Z Ultra is due in Q3 and to be frank the specs outshine those of the Galaxy Mega 6.3, although of course these are likely to come at a cost. It's good to see three alternative views of these two phones though, to get an idea of what they each have to offer.
The first video that we have embedded for you below this story is a brief straightforward specs comparison of the two handsets. This will give you a very good starting point before you go on to the remaining videos. It details all of the key specs of each alongside each other, such as processor, display, cameras, storage and more, as well as additional features.
The next video offers a 5-minute look at the Xperia Z Ultra with respect to it being a Galaxy Mega 6.3 competitor. As the Xperia Z Ultra was not available the handset used in the video is actually the Xperia Z. However, it does give a frame of reference as far as the comparison is concerned as the Xperia Z Ultra is very similar to the Xperia Z in design, but instead has a whopping 6.4-ich display.
The last of our three videos is a two-minute look at the Xperia Z Ultra vs. Galaxy Mega 6.3 and gives a good idea of the two handsets and how they differ. It concludes with a list of the advantages of each phone and also asks viewers to vote for their preferred choice. You could be the first person to offer an opinion as nobody seems to have commented yet.
We've recently given some details of UK pricing for the Samsung Galaxy Mega 6.3 and on Three UK it's priced at £449.99 on PAYG. Pricing for the Xperia Z Ultra is not confirmed yet but the unlocked version is available to pre-order on Clove for £599.99 with first stock expected in September. We hope the videos that you can check out below will help you make a choice if you are considering purchasing one of these two handsets.
Are you interested in either the Sony Xperia Z Ultra or Samsung Galaxy Mega 6.3? Maybe you feel the Xperia Z Ultra is worth waiting for, despite its extra cost? Let us have your comments