iPlay iPhone slider for gamers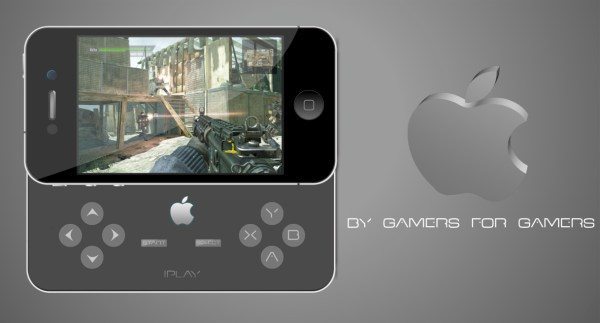 There is always a huge amount of interest in anything to do with the iPhone and with the iPhone 5S drawing closer we've seen plenty of concept designs. Today we have another creation to show you that is something very different, an iPlay iPhone slider for gamers.
We enjoy sharing concept ideas with readers as they can offer us some good ideas of how upcoming smartphones or other devices could look, and we've already seen many concepts for the iPhone 5S and also next year's iPhone 6. It's good to see something new though and this gaming phone based on an iPhone design certainly fits the bill.
It comes from Deviantart user Maxwwy (see image below), and explained simply it's a phone featuring a sliding section. On that part you'll find a directional pad and various action buttons as well as an Apple logo. The promo for this concept has the tagline "By Gamers for Gamers."
However, the gaming would be fairly limited considering the size of the iPhone compared to the many phablet-style devices available now that have much larger displays, so we're not sure this idea would take off, if in fact it was a real device. Another thing to consider is that a sliding section would also add to the bulk of the phone, and knowing that many people now want an extremely slim phone this could be another drawback.
We're always interested to hear what our readers have to say so please do tell us what you think of this new concept design for the iPlay iPhone by sending us your comments.