iPhone 5S specs and new photos leaked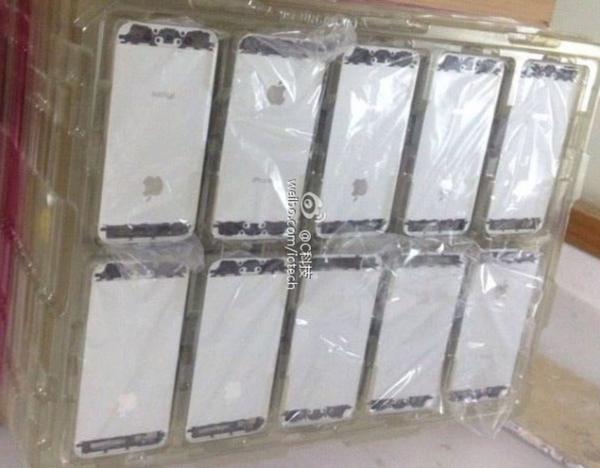 We shouldn't be too many more weeks away now before the unveiling of this year's iPhone model, and just like any other year we are coming under a barrage of rumours and speculation about what the device will be like. Now there have been some new photos and specs leaked about the iPhone 5S.
The iPhone 5S has supposedly already started production although there have been rumours of a delay for the inclusion of a finger print sensor, or other reports have suggested an increase in size of the handsets display. It is now being claimed that the upcoming handset will be the biggest upgrade for an S version of the iPhone and will include a 4-inch Sharp IGZO display at the same resolution as the current model.
This will be powered by an Apple A6 quad core processor with a faster clock speed than the current model along with 2GB of RAM and an improved LTE radio. Camera wise there will be a 12-megapixel rear shooter paired with a dual LED flash, and there is also claimed to be NFC connectivity and the much rumoured fingerprint scanner.
Of course all these specs are purely rumours and have to be taken with the usual pinch of salt until anything official comes out of Apple via a keynote speech. The handset is widely believed to arrive sometime in September and bring with it the new iOS 7 mobile operating system, and possibly a couple of new iPad models as well.
The image you can see on this page is allegedly of the iPhone 5S aluminium body at the factory where the device is being assembled. There has been talk that there will be limited supplies of the device once it is released, but this is highly unlikely considering Apple's history and the intense competition it now faces from the likes of Samsung and HTC.
Are you going to give the iPhone 5S a miss based on these rumours?
Source: BGR.