Samsung Galaxy Note 3 image leak suggests two variants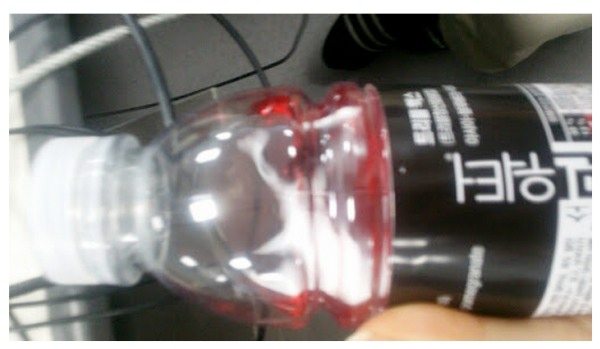 With less than two months to go before the much-rumored Samsung Galaxy Note 3 unveil, it's obvious that those rumors and suspected sightings will now move up another gear. Proof of this is with some so-called photos showing off the new phablet, although they were blurry, and as ever, we have to be very cautious of such things.
However, there is now a different Samsung Galaxy Note 3 image leak, and if we are to believe the source of the image, then like before we could expect to see two Galaxy Note 3 variants. The photo was said to have been taken with the new phablet, and you can make out the flash effect in the reflection of the bottle that appears in the image, which you can see more clearly below, thanks to SamMobile.
Samsung Galaxy Note 3 specs — Whenever we await the release of a new handset we are bombarded with what the proposed specs could be, but we already know something about the hardware inside Samsung's next flagship device. We say this because the South Korean phone maker is to hold an event next week, which is to unveil the next-generation Exynos Octa chip, so we will soon see what the Samsung Galaxy Note 3 performance will be with this new processor.
Again, this is mere speculation, as Samsung has not even made the Galaxy Note 3 official yet, but it's rather obvious that they will make some sort of announcement during the Samsung IFA 2013 keynote event. We do know that the device will come with several much-needed updates, but we're not expecting anything radical when it comes to the Galaxy Note 3 design.
We say this because the Galaxy S4 received a decent hardware spec bump, but its design was largely unchanged. It's for this reason why we expect much of the same with the Note 3, and will have to wait until the Galaxy S5 and Note 4 release before we see a radical design change.