LG Optimus G Pro for Verizon imminent release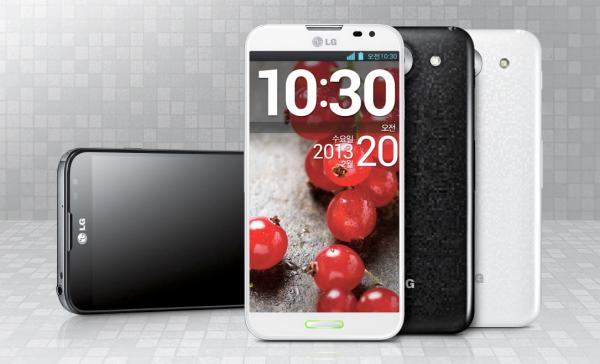 The Optimus G Pro US exclusivity that AT&T has been enjoying could shortly be over if the correct assumption has been made in regards to a recent FCC filing, as it could pave the way for the imminent release of the Optimus G Pro for Verizon.
While we cannot be certain if the filing is for the above-mentioned handset, it's highly likely that it is. We say this because the filing is for the LG VS980, and shows that it's a smartphone headed for Big Red, and we assume they only have one LG handset due for release.
The imminent Optimus G Pro for Verizon release possibility is an exciting one for those of you in North America, because if we are to believe the filing, then there will soon be two options for you to get your hands on the Optimus G Pro.
Lack of Optimus G Pro UK release — This new rumor just adds salt in the wounds for people in the UK, who have been waiting anxiously to get their hands on the LG handset, and with no release date in sight for UK residents, you have to wonder what is taking so long, especially when you consider it's been available in South Korea since February?
What we are concerned with is the fact that while the UK has yet to see the Optimus G Pro, LG is now preparing for the LG G2 release, which was formerly known as the Optimus G2, which we reported on a little earlier.
Going back to the US version; we have to wonder why the Optimus G Pro was not made available on all four major US carriers? Having said that, AT&T presumably pays a premium to keep the exclusivity, which is a shame, although it's not the first and will not be the last time such a practice has happened.
Thanks to Engadget.