Google Chromecast turns devices in TV control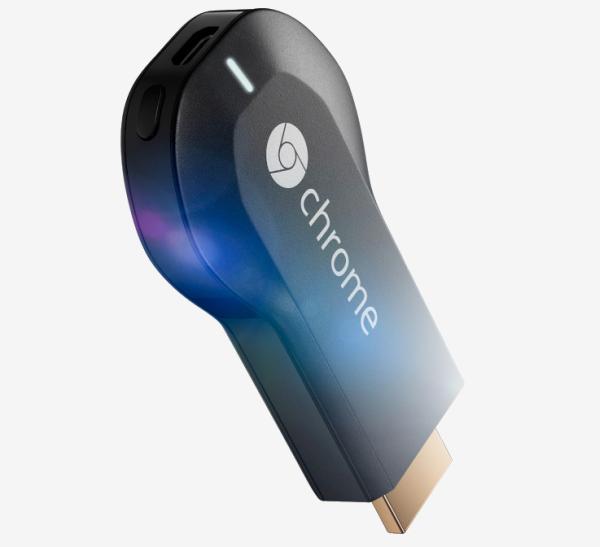 The way we watch content on our TVs has been changing dramatically over the last few years as there is now so much more choice available to users. Yesterday at its special press event Google showcased a number of things that included Chromecast that will turn devices into a TV control.
While Google announced the New Nexus 7 with the Android 4.3 Jelly Bean OS, and some new features to Google Play the company also announced the new Chromecast dongle. The tiny little device plugs into the HDMI port on your HD TV and then allows users to control the TV from any device.
This can obviously be from an Android device but also it's compatible with iOS or even a laptop, which makes the dongle truly cross platform compatible. It looks like many other dongles and it is powered via USB.
Once connected to the HDMI port of your TV you then have to connect it to the same Wi-Fi network that the other device is connected to. Then users need to open up the YouTube app or the YouTube website, and then the video you have selected will get streamed straight to your TV.
Users won't have to turn on the TV as doing this action will do this for you as long as the TV is on standby, and it will select the right mode and starts the video. Users will be able to play a single video or build a playlist for multiple videos.
The device will also work with Netflix so users will be able to easily watch and control, their favourite films, and it will even beam Chrome tabs from your mobile device straight to the TV. The Google Chromecast is available now in the US via the Play Store for only $35, and it even comes with free month's free Netflix viewing.
Other retailers will stock the device from July 28th but it is not known when the device will be available in other markets.
Will you be getting the Google Chromecast?
Source: Google.