iOS 7 beta 4 release today and your expectations: Updated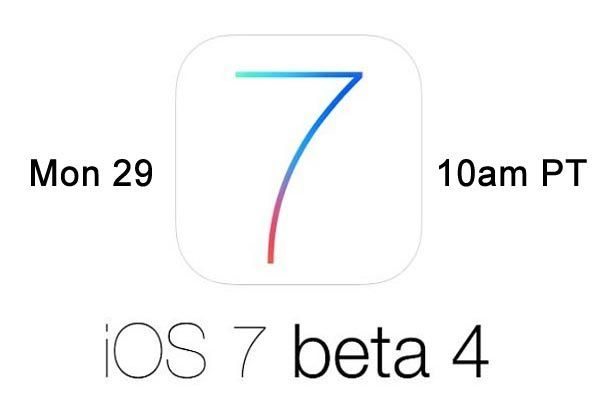 UPDATE: iOS 7 beta 4 is now ready to download and install, read more about this here where we reveal a few new features.
The iOS 7 beta 4 release is expected to be today at 10AM PDT, but this still remains a mystery because the latest developer update status page still asks for your patience. It does say that certificates, identifiers & profiles, software downloads and other services are back online. So now is the time for the iOS 7 beta 4 countdown for release.
Will Apple release iOS 7 beta 4 today? Good question really, we actually thought it would have been last week, but then some hacker decided to put the chain in the works and slowed everything up for Apple. Phones Review will be on top of this today waiting for the release of iOS 7 beta 4, any news we get you can bet your bottom dollar we will notify our readers.
If Apple does decide to release iOS 7 beta 4 at 10AM PDT, what new features etc are you expecting?
A few of our readers on previous iOS 7 beta articles have said they would like to see smarter keyboard options with Note functionality, offline Siri and dictation, how about new features such as multi-window support for iPad and even more camera features on the iPhone.
It is kind of crazy when users complain about iOS 7, obviously not by developers because they know it is in beta and problems will occur. The complaints usually come via UDID bypass users, who got the new operating system through the back door.
The OS will be buggy and problems will continue until public release in September, so be patient and enjoy whilst you can because we have a feeling Apple will stamp back door access out on its new security update within beta 4 or final release.
Please stay with us today because we will let you know if iOS 7 beta 4 goes live today, in the meantime let us know what expectations you have?