ZTE Open Firefox OS phone price in Orange on eBay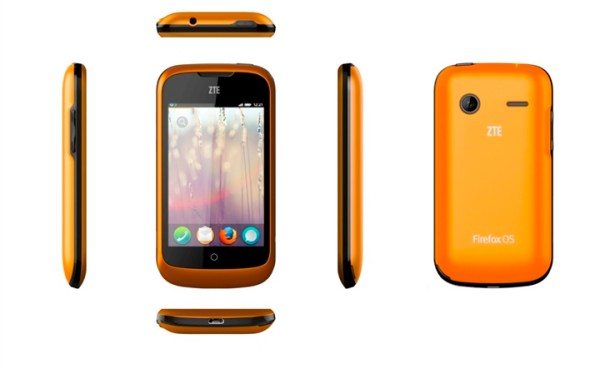 We have been passing on information about the open-source Firefox OS to our readers for some time, and back in February we told how some of the first phones running the OS would come from ZTE, Alcatel, Huawei and LG. Today we have news of the ZTE Open Firefox OS phone price that will soon be available in orange on eBay.
The ZTE Open was released in July and will be available from the ZTE store on eBay in both the US and UK. ZTE has just announced that the orange color option will be exclusively offered on eBay with a price of $79.99 / £59.99. The device will be sold unlocked, enabling use on all mobile networks.
The Open is already available in Spain, Venezuela and Columbia, and the global availability via eBay will enable many more consumers to get hold of a Firefox OS open web standard smartphone at an affordable price. This means that the Web is used for all functionality and applications, freeing users from the limitations of existing closed ecosystems.
Specs of the ZTE Open include a 1GHz Qualcomm Snapdragon processor, 3.5-inch TFT display with resolution of 480 x 320 and 165 ppi, 256MB of RAM, 512MB ROM and microSD expansion up to 32GB. It also has a 3.15-megapixel camera, a 1200 mAh battery, and of course runs the Firefox OS.
The phone also features integration with Facebook and Twitter, Nokia HERE maps and other location-based services, and the Firefox Web browser and Firefox Marketplace. The ZTE Open also has a new search capability and users simply need to swip to the right from the home screen to be able to enter a search term and receive customized results.
Although ZTE has announced availability of the Open on eBay soon, the company has not stated an exact date for when that will happen. If we hear more about this, you can be sure we'll pass on that information. Would you consider buying the Firefox OS ZTE Open?
Source: ZTE