LG G2 camera footage from space is stunning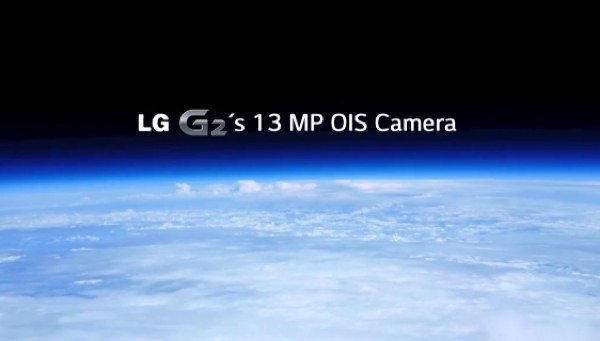 The LG G2 smartphone is coming soon and LG is busy whetting potential customers' appetites. Just days after we showed readers some leaked video and image samples, LG has now come up with an impressive marketing move. The company has just released some LG G2 camera footage from space, and the results are stunning.
In a previous post we shared some videos showing LG G2 video capture at 30fps and 60fps, and this official footage from LG now shows even further, just how good the camera capabilities are. The camera set-up on the G2 consists of a 13-megapixel rear camera with optical image stabilization, HDR, and 1080p video capture and also a 2.1-megapixel front-facing camera.
This had a lot of people excited, and the new footage from space proves there was a lot to get excited about. LG spent 45 days in preparation for the adventure, overcoming several obstacles along the way to come up with the footage. The G2 was attached to a balloon and released it into the troposphere, capturing some beautiful cloud and sky footage.
Further to that the G2 entered the stratosphere at an altitude of 23K, before reaching an altitude of 30K and air temperature of -50 degrees C and showing some beautiful shots of Earth. You can see the 2-minute YouTube video below this story, and it really is worth taking two minutes out of your day to take a look.
Does the footage shown here taken with the LG G2 get your mouth watering for the release of this smartphone? Maybe you have already decided that the LG G2 will be your next phone purchase? We're always interested to hear from readers, so do let us know.