Galaxy Note 3 Taiwan release date gives clues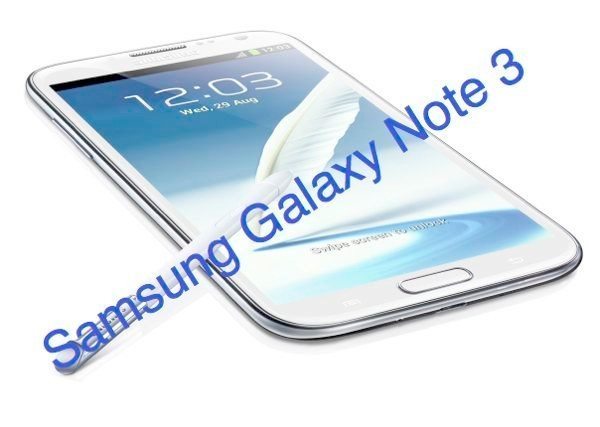 The Samsung Galaxy Note 3 debut is now less than a week away, and one of the questions on many people's lips regards when the device will actually be shipped. We have always felt the release is likely to come within weeks of the official launch next week, and now news of the Galaxy Note 3 Taiwan release date gives us some clues.
We now know for sure that the formal introduction of the Galaxy Note 3 will take place in Berlin on September 4, and we also know that this is one of the most highly anticipated devices of the year. Interest in the Galaxy Note 3 is huge and recently we discussed a possible release date schedule. Last year there was some disappointment for those in some regions such as the US, at the seemingly lengthy wait between the launch of the Galaxy Note 2 and actual availability. This time around we anticipated shipping of the Note 3 for the majority by early October.
Leaked news of the release of the Note 3 in Taiwan gives us further hope that the Galaxy Note 3 will be hitting the shelves not too much longer after the event introduction. A new report from ePrice gives a release date of September 27 for Taiwan, with pre-orders possibly from September 16. Of course this is unconfirmed news, but the source has been accurate on upcoming device leaks on many occasions and also recently supplied image leaks said to be of Galaxy Note 3 front panels.
We will point out though, that Taiwan often receives new handsets before other markets, but even considering this there's no reason to think the Note 3 will not appear for other regions at roughly the same time. Bearing this in mind, we could be seeing the Note 3 shipping for most regions by the end of next month. We'll also add that ePrice does state that the Taiwan date is subject to change, but should not vary too much.
We're already salivating for the Samsung Galaxy Note 3 unveiling next week and you can bet we'll be passing on all of the news to our readers. In the meantime we'd like to know if you are one of the many people waiting for the Note 3? Will you wait as long as it takes after the official launch, or will you only purchase the Galaxy Note 3 if it becomes available shortly after the introduction?
Source: ePrice (Google Translated)