Official LG G2 video introduction to whet appetites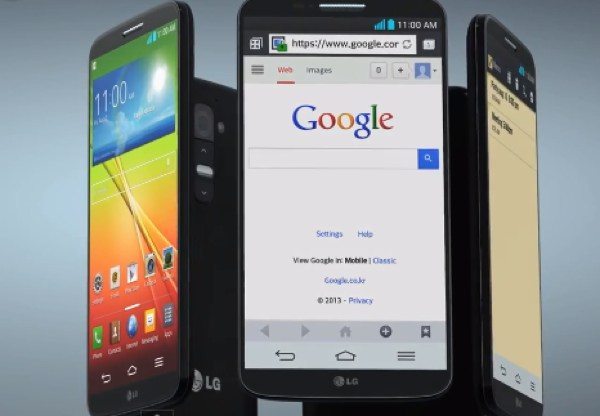 The soon-to-release LG G2 smartphone has a lot of people drooling in anticipation. This looks to be a highly impressive Android device and in order to whet your appetites pre-release, an official LG G2 introductory video has now been made available.
We haven't held back on our enthusiasm for the LG G2 since we first heard about the device. This phone has a quad-core processor, a 5.2-inch True HD-IPS + LCD display, and will run Android 4.2.2 Jelly Bean out of the box. We still have no confirmed release date for the LG G2 but we have heard unofficial launch dates next month for the phone on Verizon and AT&T for starters.
A few days ago we showed another LG video about the G2, which depicted footage from space taken with the smartphone's camera and was truly stunning. Now LG is teasing us further with this new YouTube video that is a 5-minute introduction to the phone. It shows some of the main specs of the G2, the delights of the Quick Window flip cover, and aspects such as Sapphire Glass and the rear key design.
The video goes on to demonstrate features such as KnockON, Plug & Pop, Text Link, Guest Mode, Slide Aside, Quick Remote and much, much more. If you're considering purchasing the LG G2 then this video will give you a really good idea of what the phone has to offer. If you're not thinking of buying the G2, you may change your mind once you've checked out the video.
You can see the full video below this story, and we'd like to hear your thoughts on the LG G2. Have you already decided this will be your next smartphone purchase? Maybe you're keeping your options open until you hear official details for the upcoming Samsung Galaxy Note 3, or another smartphone altogether? We'd appreciate your comments on the LG G2.